---
---
guideZ
CONFIGURATION SOFTWARE
guideZ is a wizard for commissioning components quickly and extremely easily. It enables user-guided implementation and commissioning for all skill levels. Users can switch between guideZ, expertZ and monitorZ mode with one and the same software module.
The parameter data of this 7-step commissioning process can be quickly and easily adapted to any PLC control system or even robot controllers. Plug&Work doesn't get any more intuitive!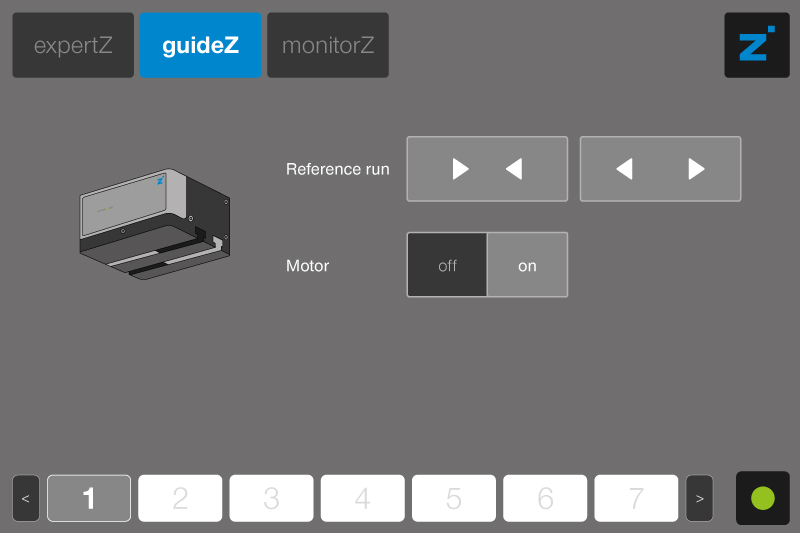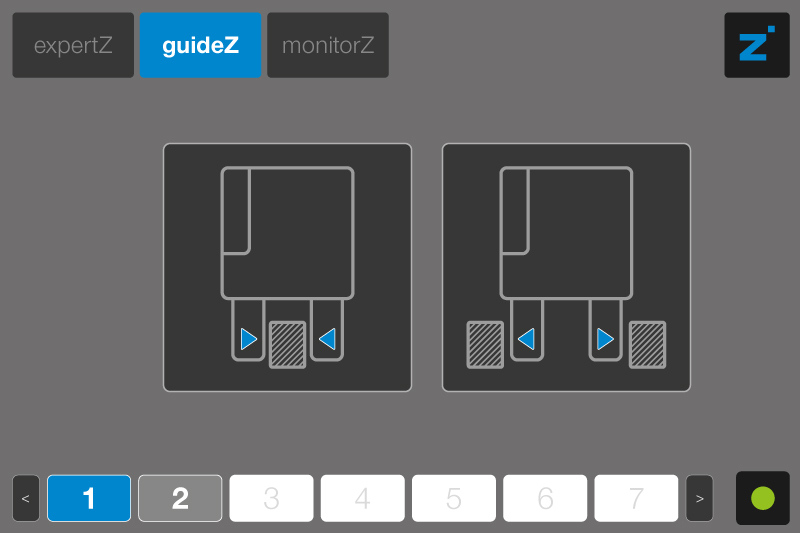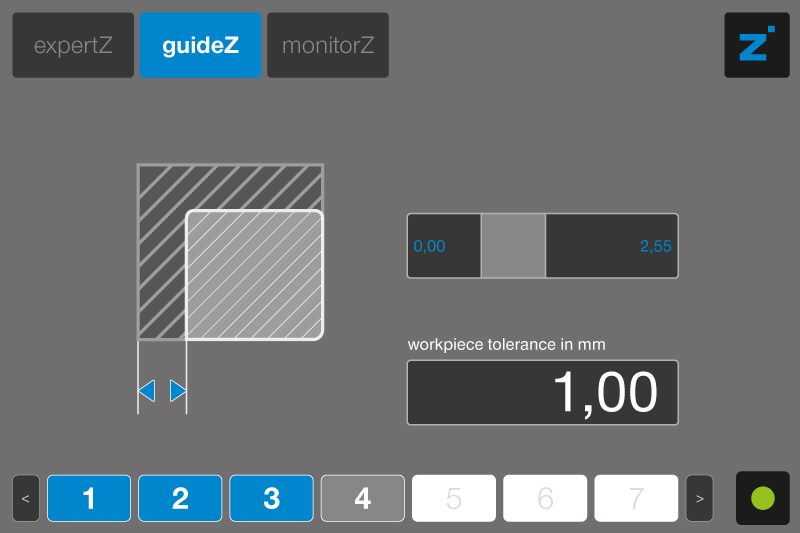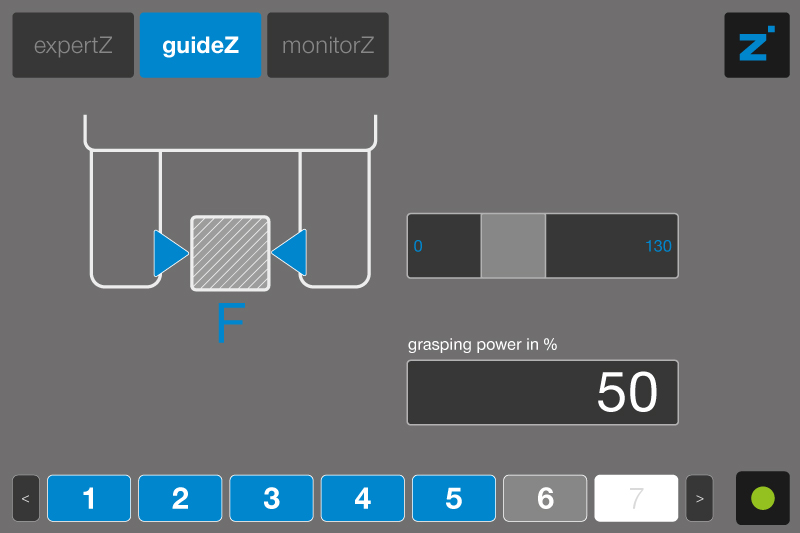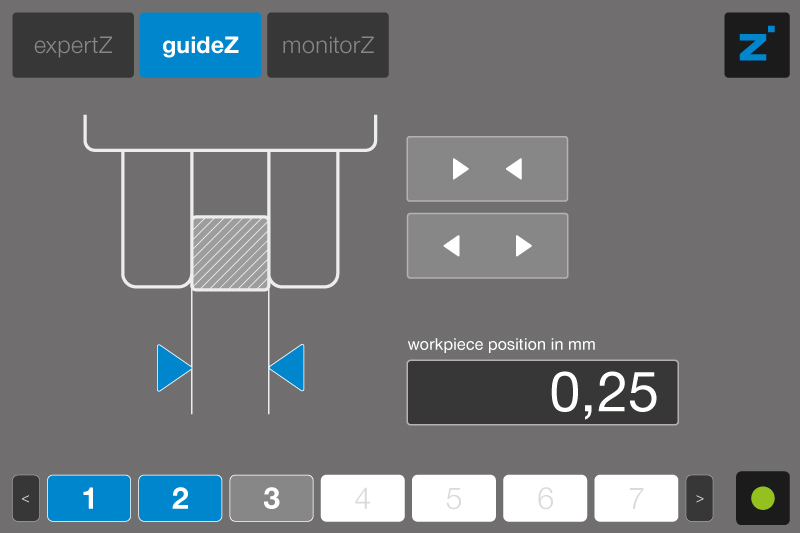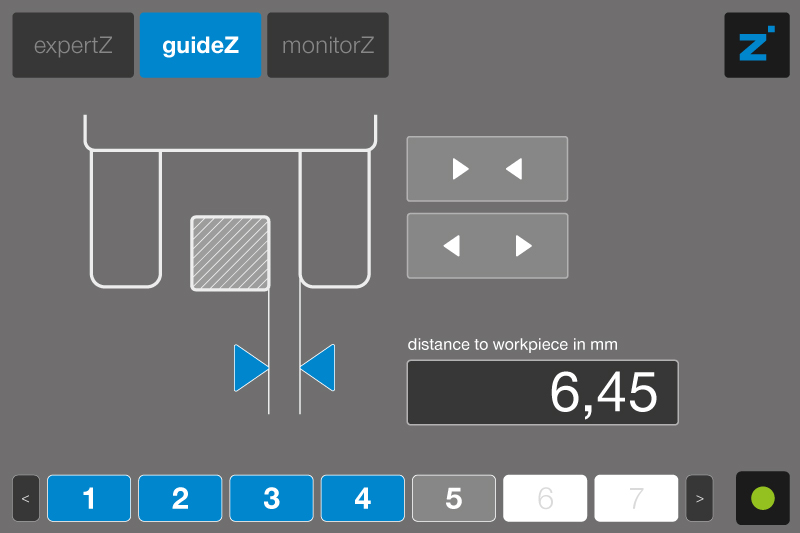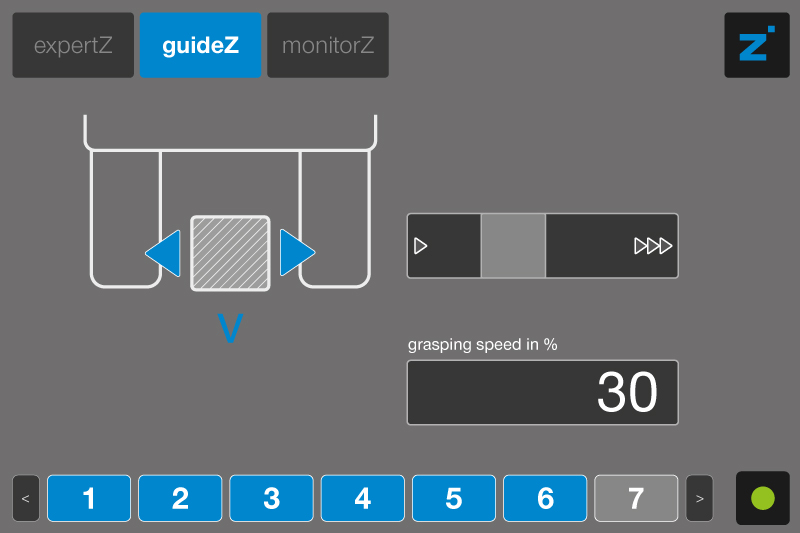 PERFECTION THROUGH expertZ
expertZ is the software tool for all gripping experts. It makes it possible to optionally optimize the gripper parameters defined in guideZ for the specific application.
monitorZ is used to monitor gripper unit status at a glance during operation. Gripper positions, operating statuses – everything on one screen to guarantee maximum system availability.
---
We make selecting grippers and accessories fast and easy. An intelligent search consisting of the most important selection criteria quickly shows you sound suggestions for selection.
User-friendly overview delivers comprehensive results. Users enjoy the convenience of selecting the model that is right for them from a wide variety of grippers (including accessories). The most important data is presented clearly along with the relevant product recommendations.
Refined selection through filters. Additional filters and specific application data make it possible to narrow down the search further.
The solution you want, with the mobile availability you need. The product finder is web-based and there is no need to install any software.