HRC for YASKAWA
Human, robot!
Human-robot collaboration opens up new possibilities for efficient, flexible and optimized production. Conflicting market requirements have to be taken into account such as increased depth of customization amid shortening product lifecycles. Cooperation and collaboration between humans and robots can create far-reaching potential under these circumstances. Both resources are making optimal use of their unique possibilities, creating new jobs for the future as a result. Zimmer grippers form the link between the workpiece and the robot here.
Zimmer grippers meet the requirements of protection principles in accordance with ISO/TS 15066, including patented and BG-certified safety gripper jaws. The mechanical self-locking mechanism of the safety gripper fingers ensures safety even in the event of an emergency stop or power supply failure. Integrated state monitoring thanks to a wrap-around LED display enables straightforward state monitoring. Process and service data can be exchanged bidirectionally between the gripper and higher-level control system; optional connections to robot-specific human-machine interfaces (HMI) round out the range of products.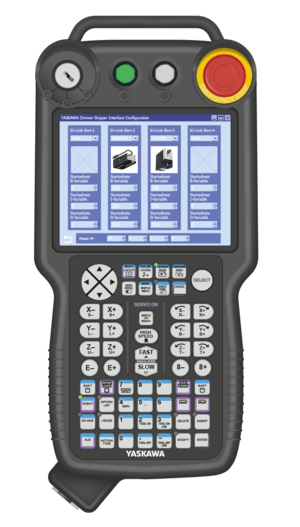 HMI – HUMAN MACHINE INTERFACE
SIMPLE OPERATION
Operating Industrie 4.0 components from Zimmer Group is just as easy and flexible as installing them. What originally applied primarily for industrial control systems is now also available for robots. In doing so, operation is integrated completely into the robot control system. As a result, the Zimmer Group components can now be configured manually using the robot control panel directly and integrated into the robot program sequence. An external PLC control system is not required to do this. The Yaskawa specialists oriented themselves toward the already familiar Zimmer HMI to create a uniform, intuitive user interface for the user. The user can control the complete IO-Link gripper portfolio from the Zimmer Group using this tailor-made complete system and can use pneumatic, electrical, servo-electric as well as digital Zimmer Group components with the innovative MOTOMAN robots from YASKAWA.
BECAUSE SIMPLE IS SIMPLY BETTER
This integration makes it possible for the user to enable maximum levels of flexibility and straightforward adaptation, storage and restoring device parameters during the creation of new application-specific profiles. Furthermore, the Zimmer HMI supports condition
monitoring or predictive maintenance of the components. This makes it possible for any user to implement and commission Zimmer Group components within a few minutes. This simplifies the interaction of robots and handling of components considerably.
CONVENTIONAL COMPONENTS
ROBOT FLANGE
For mechanical connection to the follow-on tools. The energy supply for the components installed on the robot flange is arranged internally or externally, depending on the robot type. Control signals as well as pneumatic, electric and hydraulic media can be passed through this.

ROBOT FLANGE ADAPTER PLATE – MULTI-FUNCTION LEVEL
Adapter plate between specific robot flange and ISO partial mounting circle.

MULTI-FUNCTION LEVEL
Multi-function components with ISO partial mounting circle for changing, compensating, protecting and executing. Energy elements for signal transmission and media transfer are also available for the tool changers.

MULTI-FUNCTION LEVEL ADAPTER PLATE – AUTOMATION COMPONENT
Adapter plate between ISO partial mounting circle and automation component.

AUTOMATION COMPONENTS
Various versions of automation componen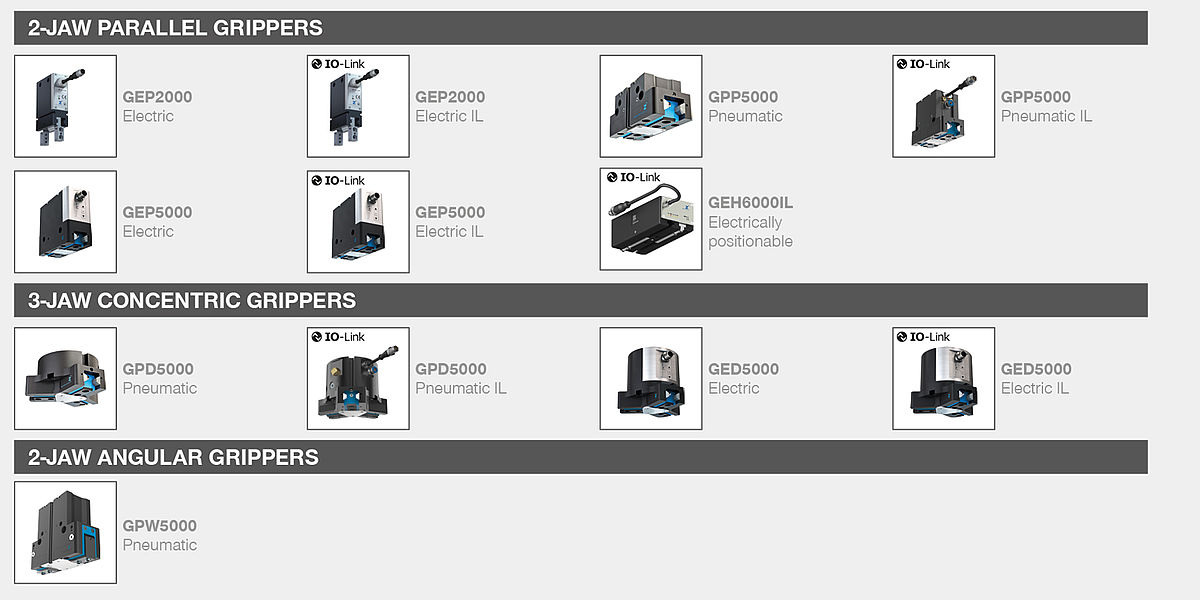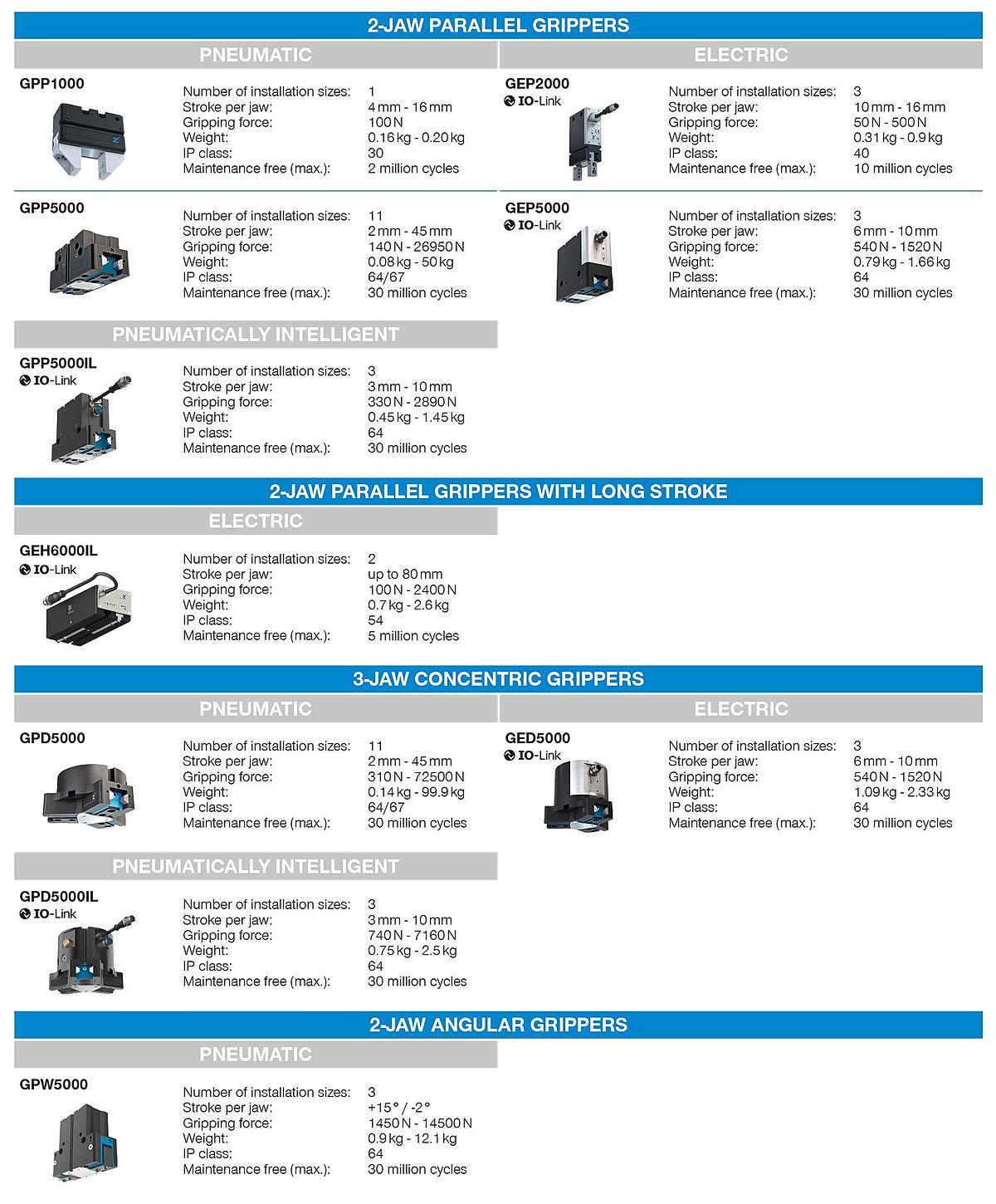 CONNECTION VIA MCS
MCS – MODULAR CONSTRUCTION SYSTEM
The modular construction system (MCS) can be used to create a workpiece-specific solution without increased engineering efforts. This is made possible by the harmonized individual components. The product portfolio includes profiles, compensation modules, suction cup mounts as well as gripper fingers that guarantee a secure grip on the workpiece during motion. For a complete overview of all the MCS components, refer to our "Handling technology 3"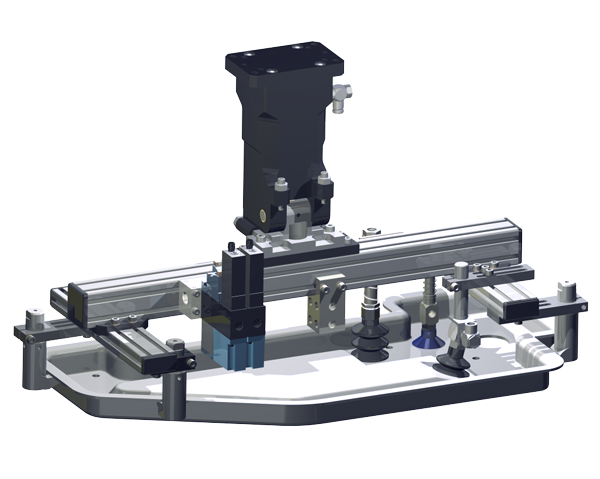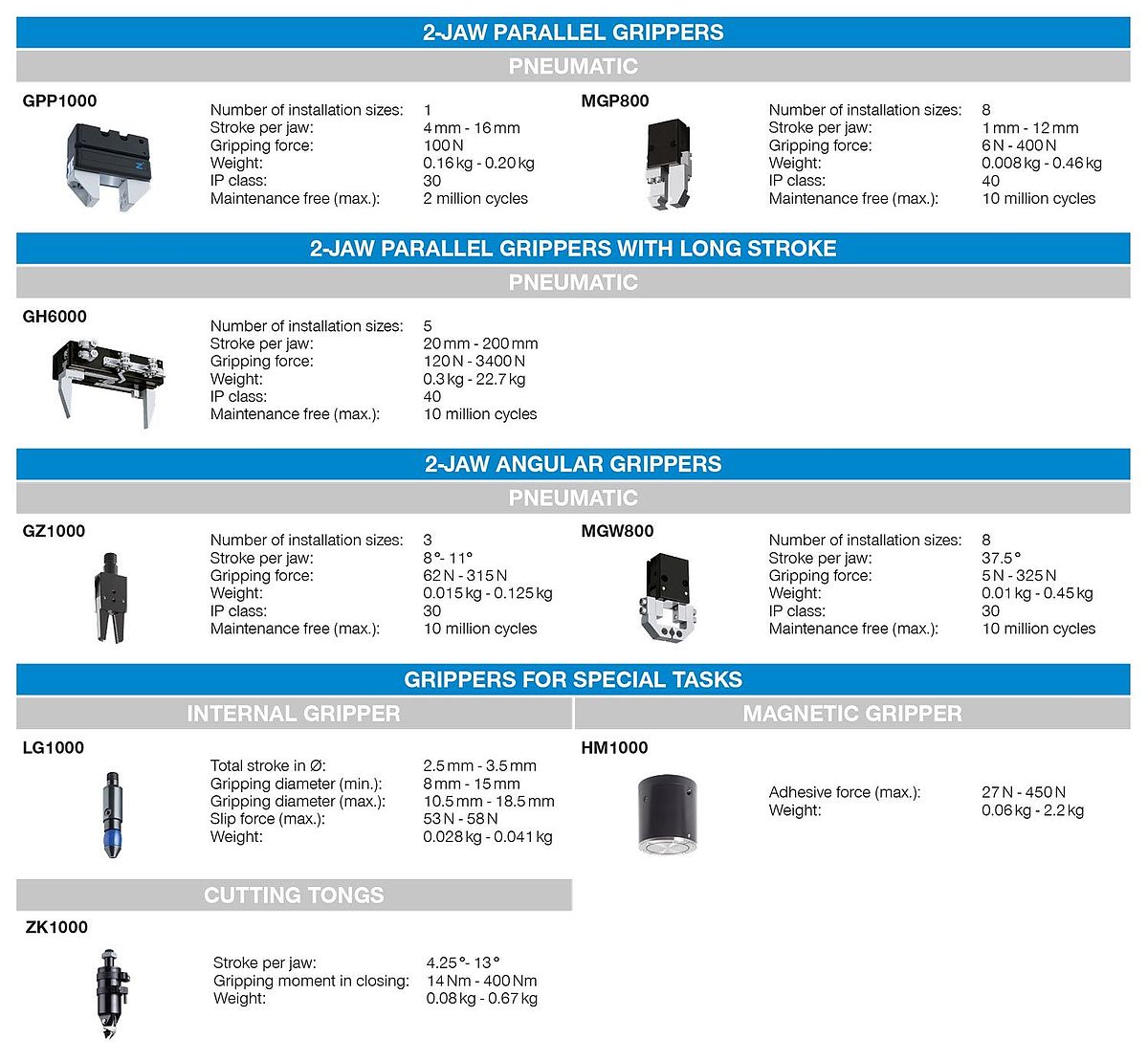 ---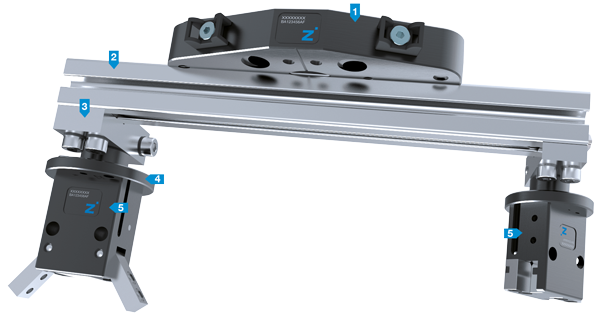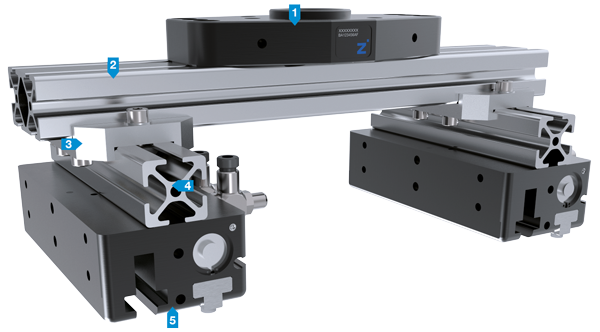 CONNECTION EXAMPLE


GPP1000 SERIES
YASKAWA ROBOTS GP7 / GP8 / GP12

Adapter plate APR000007

1 Adapter plate APR000002

2 MCS Profile*

3 Adapter plate APR000006

4 Series GPP1000

* See the Handling technology 3 catalog


CONNECTION EXAMPLE

MGP800 and MGW800 SERIES
YASKAWA ROBOTS GP7 / GP8 / GP12

Adapter plate APR000007

1 Adapter plate APR000002

2 MCS Profile*

3 MCS Clamp SO-23120022*

4 Adapter plate APR000004/APR000005

5 Series MGP800 and MGW800

* See the Handling technology 3 catalog


CONNECTION EXAMPLE

GEH6000IL / GH6000 SERIES
YASKAWA ROBOTS GP7 / GP8 / GP12

Adapter plate APR000007

1 Adapter plate APR000002

2 MCS Profile*

3 MCS Cross clamp*

4 MCS Profile*

5 Series GEH6000IL/GH6000

* See the Handling technology 3 catalog