INNOVATION IN ONE BOX
startZ
startZ is one of the easiest options for turning your idea for a robot application into a reality in no time at all. All the necessary components are located in a single box. Everything is integrated, including the gripper, communication module with intuitive operating software, and tools.
All components ready to connect in one box
Intuitive guideZ setup software
Manufacturer-specific Comfort app for actuating the gripper via the robot control panel
Mounting material included
Required assembly tools included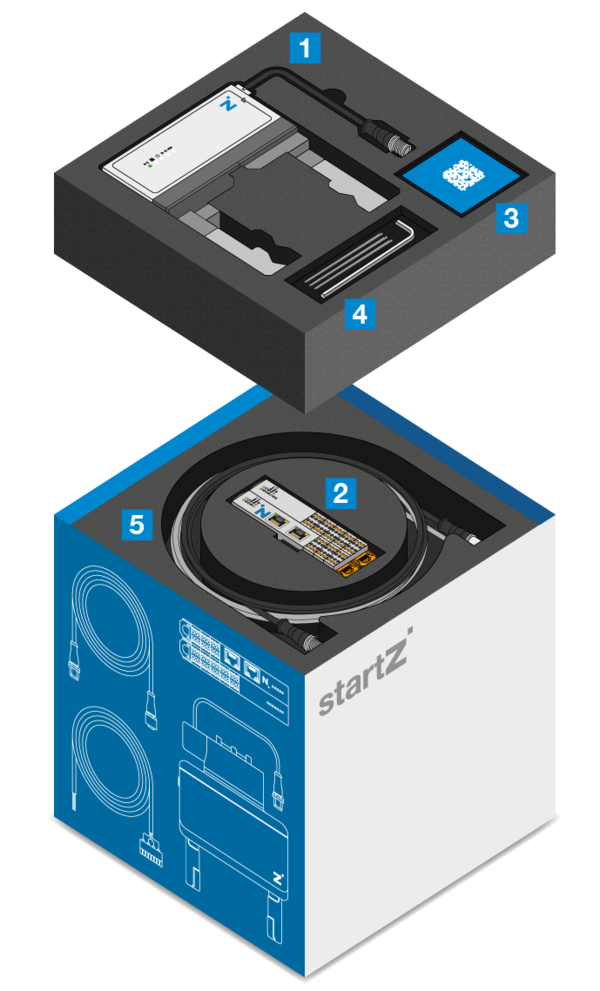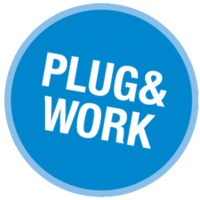 1 Gripper
The central element between the workpiece and robot. Including universal gripper fingers to ensure the first use runs without a hitch.

2 Communication module
The interface between the robot controller and end effector with intuitive software for setting up the gripping parameters.

3 Comfort App
The app for actuating the gripper from the robot control panel. The convenient solution for setup and automatic modes.

4 Tools
All accessories integrated, such as tools and mounting material.

5 Connection elements
All connection elements needed for operating and setting up the system included.
guideZ is a wizard for commissioning components quickly and extremely easily. It enables user-guided implementation and commissioning for truly anyone. Users can switch between guideZ, expertZ and monitorZ mode with one and the same software module.

expertZ is the software tool for all gripping experts. It makes it possible to use the option of optimizing the gripper parameters defined in guideZ for the specific application. monitorZ is used to monitor the gripper unit status at a glance during operation. Gripper positions, operating statuses – everything on one screen to guarantee maximum system availability.
The Comfort app, coordinated to the robot manufacturer, makes it possible to actuate and operate the gripper conveniently and directly using the respective robot control panel. The easiest setup mode and all necessary commands for hitch-free automatic mode.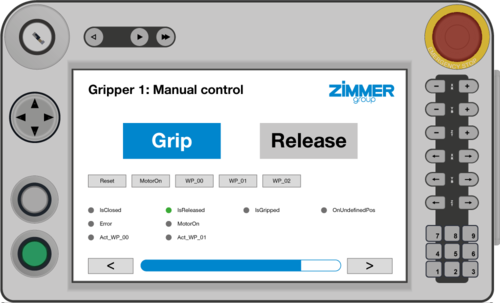 The ready-to-connect SCM communication module is placed in the robot controller and connected to the controller using the ready-to-connect cable. The respective gripper can now be connected using an external or internal robot cable. The gripping parameters are taught in using a standard PC. The temporary network connection for this is not needed beyond setup. The gripper can then be used via the robot control panel and the Zimmer Comfort app installed on it.