FAQ for experienced professionals
How do I apply to Zimmer Group?
Please use the online application. Just click on the "Apply Now" button on the job advertisement or apply proactively.
Where can I get information about job openings?
To see all job openings, look at our Careers section under "Current Job Openings."
I have a few questions. Is there a contact person I can turn to?
Your contact person is listed at the end of each job advertisement. You can also contact Silvana Retsch with any general questions you may have at silvana.retsch@zimmer-group.de .
Can I also apply on my own initiative?
Yes, please! To do so, please go to the "Speculative application" section and upload your documents there.
What kind of application documents should I submit?
Please send us the following documents:
Letter of application
CV (in tabular form)
Job references, school certificates may also be necessary
Can I also apply to Zimmer by regular mail?
We prefer online applications, which you can conveniently send us using our online form. If you would still like to apply by regular mail, please send your documents to the following address:
Zimmer Group
Am Glockenloch 2
77866 Rheinau
How long do I have to wait for a response to my application?
You can normally expect a response from us about 2-4 weeks after we receive your application. This depends on the department and the position to be filled.
How does the application process at Zimmer work?
First your documents are received centrally by our personnel department. After an initial screening they are forwarded to the relevant specialized department. Here they will look into your application and get in touch with you as soon as possible.
Are my application documents handled by Zimmer in compliance with the General Data Protection Regulation (GDPR)?
Of course! We highly value the protection of your data, which is why we always handle your documents and personal details responsibly and in compliance with the GDPR.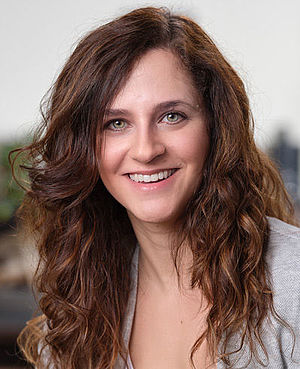 Are you ready to come on board?
For a list of all job postings for experienced professionals and newcomers, take a look here.
Do you want to find out more?
Silvana Retsch
Leitung Human Resources | Head of Human Resources
T +49 7844 9138-5106
silvana.retsch@zimmer-group.de