During its 40-year history, Zimmer Group has evolved from a manufacturer of single components to become a full-range supplier and provider of complex system solutions in the field of robotics. With the exception of the robot itself, the portfolio covers the entire spectrum for industrial robotics, including lightweight robotics – from IO-Link grippers to robot accessories (e.g., crash protection).

Robotics is becoming increasingly significant in the industry. However, this technology is also gaining ground in areas of daily life where using robots would have been unthinkable just a few years ago. Robots support people, taking care of monotonous and often repetitive workflows, activities that require greater-than-human strength and tasks that have particularly stringent requirements for precision or are associated with high risks. In recent years in particular, the field of robotics has diversified into various subdisciplines. In addition to conventional industrial robots, the segments of lightweight robots and human/robot cooperation are experiencing dramatic growth worldwide. They also open up new application areas.

This is true regardless of whether you are looking for a configuration for an HRC application on a lightweight robot or a highly complex industrial solution. As one of the worldwide leading suppliers, we provide you with expert on-site application consultation. With one of the largest global component portfolios, we have a solution for any challenge. Whether in the field of tooling machines, consumer goods, the automotive industry or any other sector, we are your partner – fast, precise and flexible.
Increased overall productivity
Higher quality due to high precision
Adapted and optimized production processes
Long-term reductions in manufacturing costs
Implementation of complex production processes
Increased overall productivity
Many convincing points speak in favor of using or investing in a robotic system. One of the most decisive and promising reasons is the expected increase in production due to faster and more effective processes (24/7 shifts), reduced downtimes and handover times and higher availability.
Increased Quality with High Precision
Further benefits of using robotics are the lower defect rates in production. After all, this is where a robot brings its special strengths of precision and repeatability into play. Robots make it possible to manufacture products of consistent quality without any problems. At the same time, there are also fewer rejects.
Adapted and Optimized Production Processes
Just one robot cell can process a wide variety of products, so production is no longer limited to single orders. This reveals how highly flexible an automation solution is. In the future, automation will allow us to respond even faster to the changing demands of the market. Robotics can also help to convert a production process from a linear system to a flexible and modular stand-alone solution with robots.
Long-term reduction in manufacturing costs
Manufacturing costs are costs that are required to create a product, such as material costs, labor costs and also overhead costs (including energy). In the long run, however, robotic systems can help to reduce these costs. Robots can be used around the clock. This eliminates unnecessary downtime so that work can be carried out with maximum effectiveness.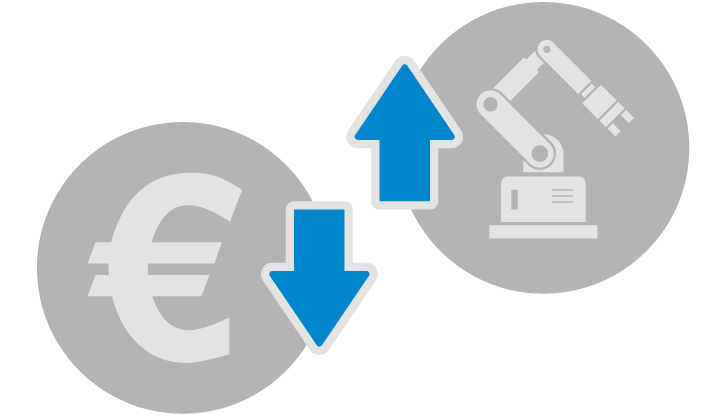 Implementation of complex production processes
Automation that uses robots also makes it possible to execute complex processes that used to be done manually. For example, today's robots can take over processes where the parts, travel paths and work environments cannot be anticipated. These processes are supported by vision systems, force-torque sensors, special software – and robots with a high degree of freedom (7-axis robots).
MATCH has created an entire product ecosystem with a standardized interface. It is compatible with both mechanical and vacuum grippers. The MATCH products work either automatically or manually using the Easy-Click function.
Our conventional tool changers give you the widest possible selection from our portfolio and our grippers can also handle heavy workpieces, for example.
We offer two different solutions for making it easier to change robot grippers: Our standardized MATCH ecosystem with essential benefits that go beyond just the ability to change grippers and our extensive range of conventional tool changers.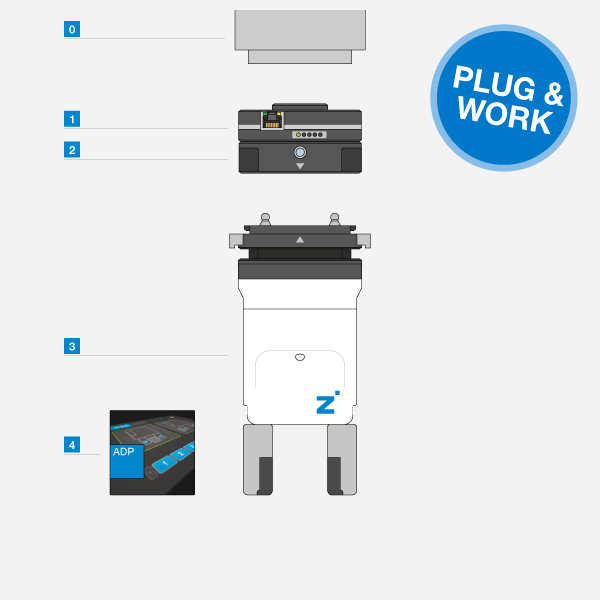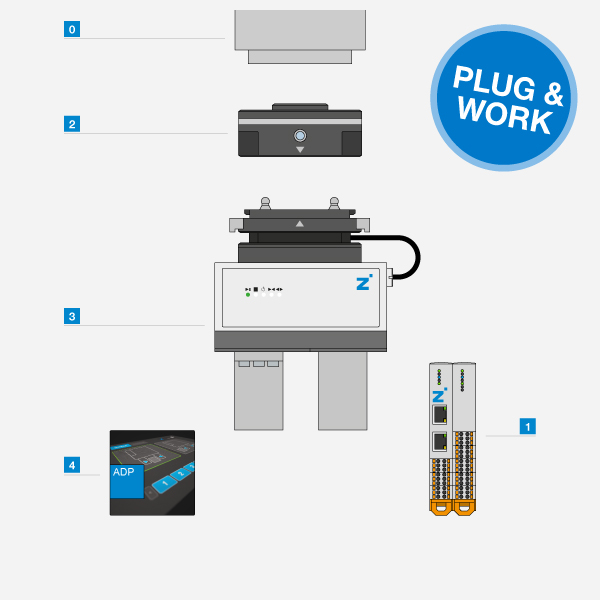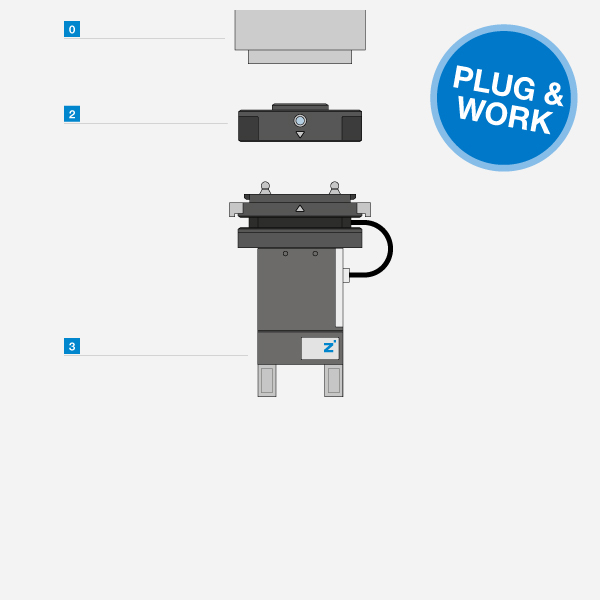 With robot-specific standardized interfaces, the MATCH series offers flexible and fast setup of the robot application. The simple design also allows a high degree of flexibility so that a wide variety of tasks can be performed by one or by various robots.
| | |
| --- | --- |
| | Robotics up to 25 kg |
| | | |
| --- | --- | --- |
| | Standardized ecosystem | |
| | | |
| --- | --- | --- |
| | Plug & Work | |
| | | |
| --- | --- | --- |
| | Manual and automatic exchange | |
| | | |
| --- | --- | --- |
| | Gripping | |
| | | |
| --- | --- | --- |
| | Suctioning | |
| | | |
| --- | --- | --- |
| | Milling | |
| | | |
| --- | --- | --- |
| | Special applications | |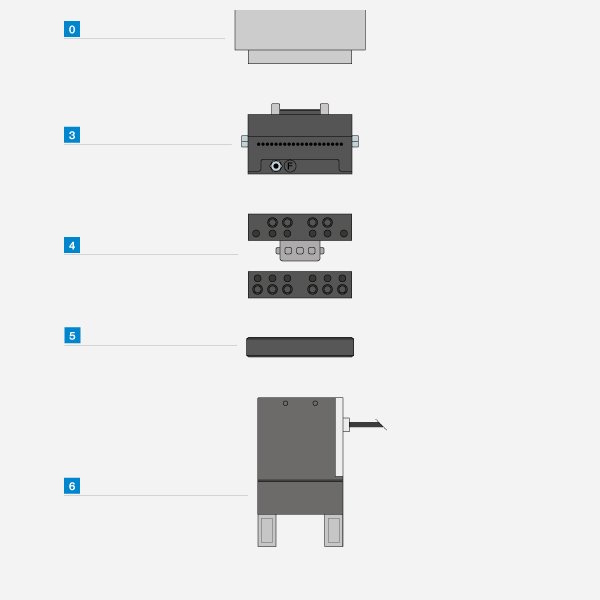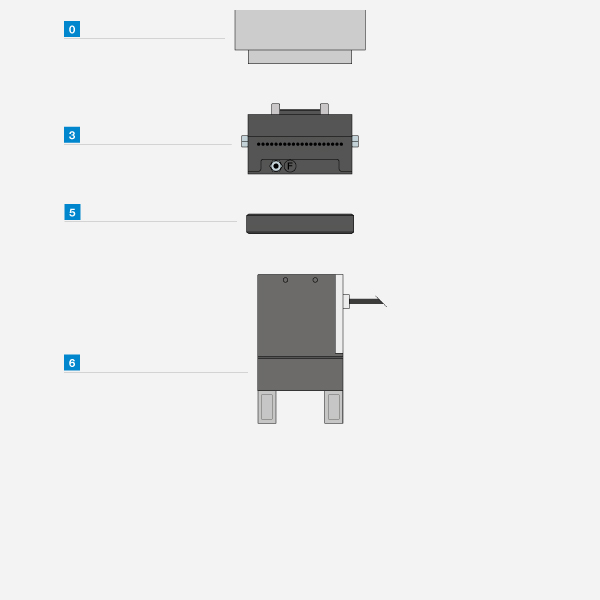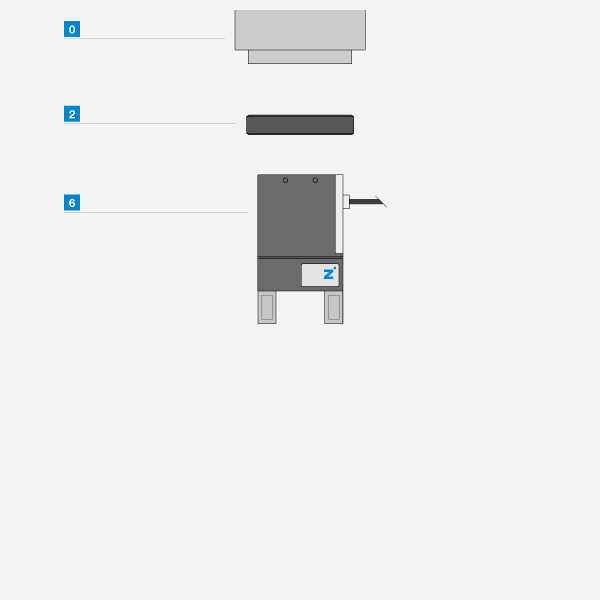 When configuring a robot cell with conventional components, the exact components required for the customer-specific application can be selected from a wide range of products.
| | |
| --- | --- |
| | Robotics up to 1000 kg |
| | | |
| --- | --- | --- |
| | Standardized ecosystem | |
| | | |
| --- | --- | --- |
| | Plug & Work | |
| | | |
| --- | --- | --- |
| | Manual and automatic exchange | |
| | | |
| --- | --- | --- |
| | Gripping | |
| | | |
| --- | --- | --- |
| | Suctioning | |
| | | |
| --- | --- | --- |
| | Milling | |
| | | |
| --- | --- | --- |
| | Special applications | |
HUMAN – ROBOT
DIFFERENT FORMS OF INTERACTION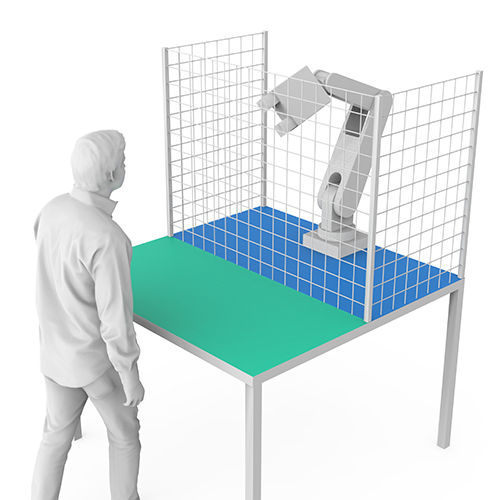 Separated workspaces
Workpiece holder in a secure area
All gripper systems can be used
Decoupled work
No contact necessary
Maximum speed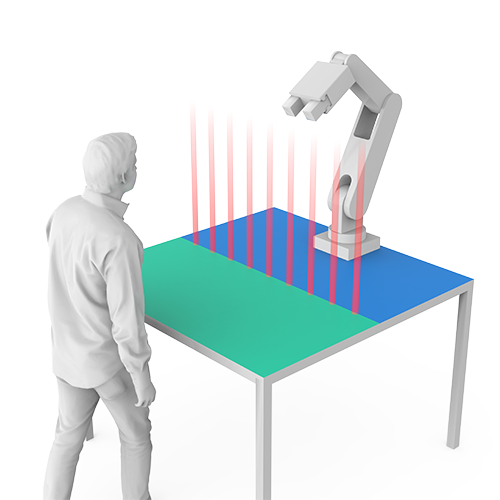 Presence detection
Workpiece holder in a secure area
All gripper systems can be used
Separated workspaces
Decoupled work
No contact necessary
Reduced speed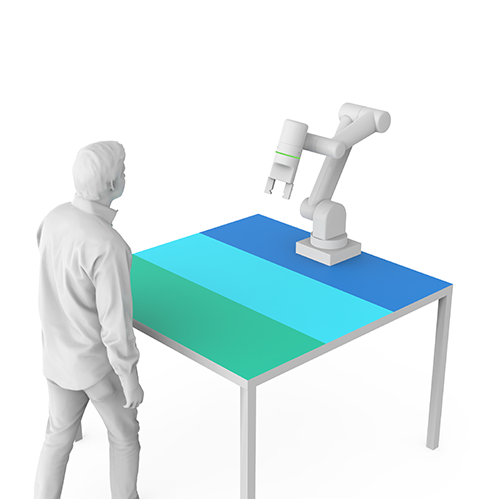 Zones of action
Workpiece holder in the secured area
Gripper with special HRC geometry
Secure holding of the workpiece, even if the power supply fails
Shared workspaces
Coupled work
No contact necessary
Reduced speed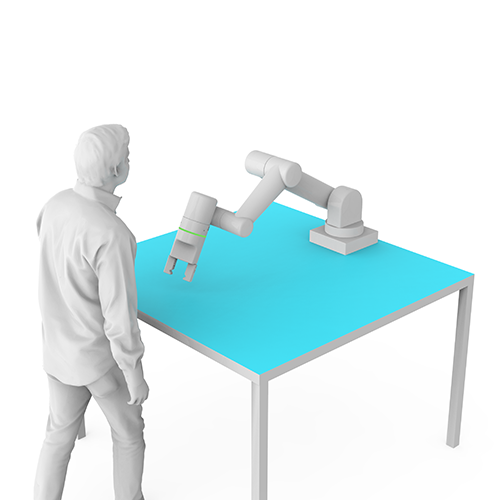 Shared workspaces
Workpiece holder in the unsecured area
Gripper with special HRC geometry and safe gripping force control
Gripping force limited to a max. of 140 N as per ISO / TS 15066
Secure holding of the workpiece even if the power supply fails
Coupled work
Necessary amount of contact
Reduced speed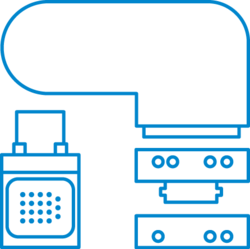 An intelligent search consisting of the most important selection criteria leads to solid proposed selections very quickly. Among the many different grippers (incl. accessories), users can conveniently select the right model for their needs online. The most important data of the suggested products are also shown in a clear format. Additional filters and specific application data can be used to narrow the search.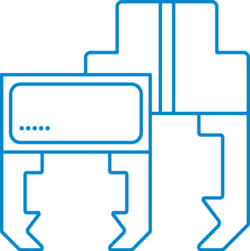 Using this online tool, you can find the ideal gripper for your application from our vast portfolio, using only a few application parameters. Sorting by stroke, gripping force and drive type, etc. helps to provide a better overview. You can also calculate your application-specific data.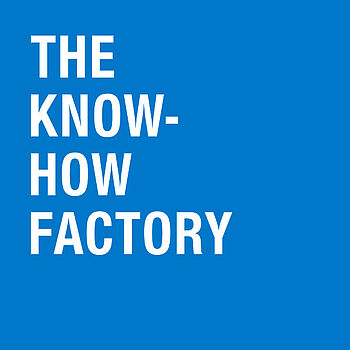 We have a very high standard of quality for our products. Quality management and quality assurance are of the utmost importance to us and are firmly anchored in our corporate philosophy. Since 2000 we have regularly undergone certification for quality management in accordance with DIN ISO 9001. We achieve the highest product quality locally, which is why 99% of our products and solutions are made in Germany, manufactured on fully automated machines in our two high-tech production facilities in Rheinau.
WHEREVER YOU NEED US, WE'RE ALREADY THERE!
A GOOD ADDRESS. MULTIPLE LOCATIONS.
From handling technology to linear technology, damping technology, process technology, machine tooling technology and also system technology. If you are looking for innovative components, systems and solutions in the fields of automation and digitalization, then you have come to the right place. With our headquarters in Rheinau, Germany and three production locations in the German state of Baden-Wuerttemberg, we are your on-site partner with 72 sales branches and dealers worldwide. Production locations