Products in catalog - 3.000 Customer solutions - infinite
In handling technology, workpieces or tools are manipulated automatically within the industrial sector. The term "handling" is derived from the human "hand" and highlights how versatile the movements of the objects can be.
World market.The Zimmer Group is one of the leading manufacturers and suppliers of pneumatic and electrical handling components and systems in the world – and has over 30 years' experience in the field. Our portfolio is as broad as it is deep. Our own research and development work has produced exemplary innovations in process automation.
Customer solutions.We are a skilled contact for meeting your specific requirements and will develop components and systems to your specifications. For us, customer-specific solutions mean: We are flexible in terms of technology, processes, engineering, and costs.
Components. More than 2,000 standardized grippers, swivel units, robotic accessories and much more. We offer a complete selection of technologically superior products that are ready for rapid delivery.
Semi-standard. Our modular approach to design enables custom configurations and high rates of innovation for process automation.
The Zimmer Group serves all industries and offers:
Around 3,000 catalog products
Customer-specific solutions
Ready-to-install gripper and handling systems
Individual service
---
We make selecting grippers and accessories fast and easy. An intelligent search consisting of the most important selection criteria quickly shows you sound suggestions for selection.
User-friendly overview delivers comprehensive results. Users enjoy the convenience of selecting the model that is right for them from a wide variety of grippers (including accessories). The most important data is presented clearly along with the relevant product recommendations.
Refined selection through filters. Additional filters and specific application data make it possible to narrow down the search further.
The solution you want, with the mobile availability you need. The product finder is web-based and there is no need to install any software.
Gripper technology highlights
Our expertise – your advantages
Steel Linear Guide – The superior guidance system concept: The steel / steel guide stands for lasting precision, durability and a long service life—featuring maintenance intervals of up to 30 million gripping cycles. Benefit from these features and increase the profitability and process reliability of your machine.
Leakproof and corrosion protected – The universal gripper: Suitable for virtually all ambient conditions, with a sealed guide up to IP67 and corrosion protection as standard, you are able to use this gripper universally. As a result, the range of models in your production is reduced, along with a reduction in associated storage and process costs.
Aluminum Linear Guide – The alternative: Reduced to those aspects which are the most important, the steel / aluminum guide variant offers significantly better performance when compared to a similar gripper with a T-groove travel guide, and is on par with the best principles of toothed guidance systems.
Our product portfolio is coordinated to the needs of our customers and provides the perfect solution for any application. The 5000 series provides you with a comprehensive worry-free package – including corrosion protection, IP67 and 30 million cycles without maintenance.
Mechatronic grippers make any type of production more flexible. Since 1992, they have been an established part of our supply product range, as they combine maximum performance with simple operation. The 5000 series combines features from pneumatics, electrical systems and hybrid technology.
We have been continually developing and improving our grippers since 1980. These years of experience are reflected in each gripper, and especially in our premium GPP5000 universal grippers.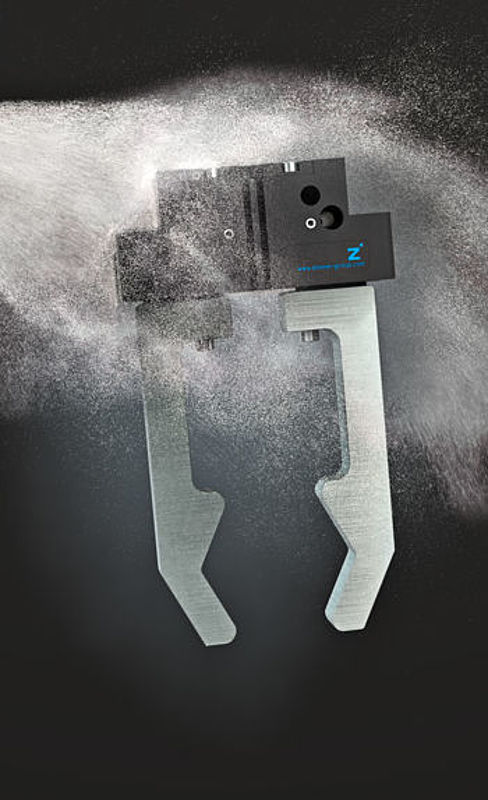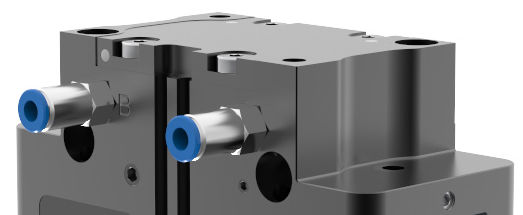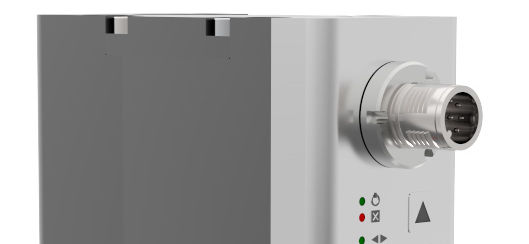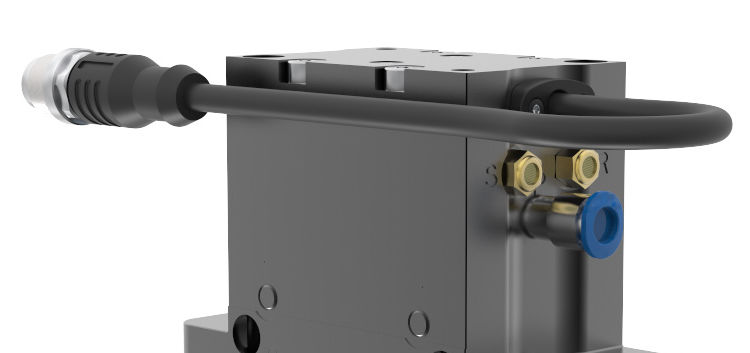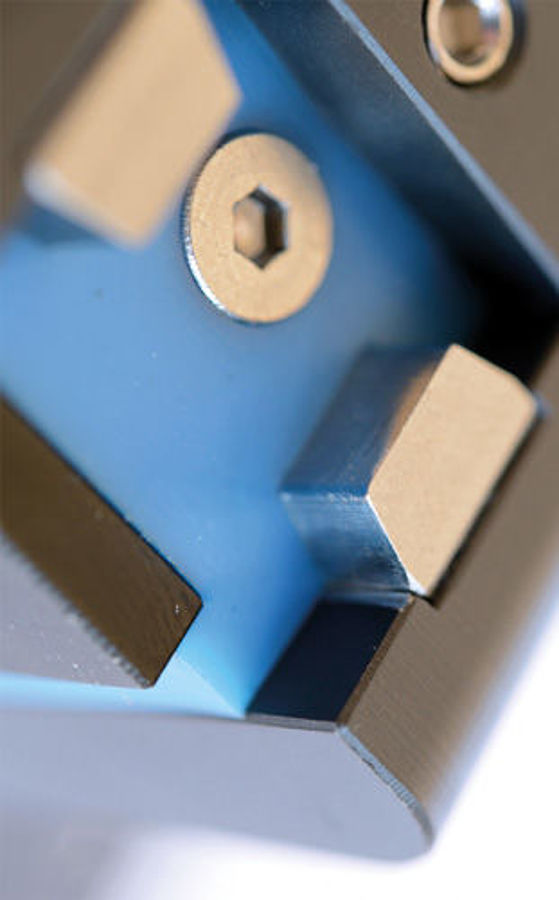 Swivel- and Rotary Modules
Our expertise – your advantages
Up to 100% more performance than the benchmark: Superior end position damping lets you swivel more mass in the shortest amount of time, increasing your machine's component output
Large centre bore: Reduce the interference contours in your application by placing your power supply line directly through the middle of the rotary flange
More than 100% higher radial bearing load than the benchmark: The generously scaled bearings stand for robustness and long service life and provide the highest process reliability for your application
When it comes to swiveling, the shortest possible cycle time is the first priority. Our in-house developed shock absorbers with spiral groove technology provide the market's best end position damping – perfect for our high-performance swivel units with their extremely short cycle times.
As a pioneer from the very beginning, we are offering you a comprehensive product range that is constantly raising the bar. In addition to the world's first shock-absorbed angle pivot unit, we also developed products such as the first flat swivel unit with a locking middle position.
Generously scaled bearings make it possible for our units to handle a great deal. Where others may lose a tooth now and then, we can offer you a virtually wear-free gear drive with external stops.
Robot Accessories
Our expertise – your advantages
Secure hold during pressure drop: A redundant system, created by the combination of spring accumulator and a self locking mechanism, guarantees a safe machine
Extremely flat design: This structure reduces the moment load for your robot to a minimum and makes it possible to use smaller and more affordable sizes
Inexhaustible variety of media transfer systems: No matter which medium you would like to transmit, we will draw from our wealth of experience in implementing projects and find a solution to suit your needs!
Do you want to custom-build your machine and have freedom in media transmission? Working with us allows you to select from a wide variety of standardized energy elements. We are also experienced to develop a custom solution for you.
The height of the structure reduces the load capacity of your robot. That is why our robotic components form structures with minimal height and can be combined together without additional adapter plates. Direct mounting onto the robot takes place using the mounting flange in accordance with EN ISO 9409-1.
Production safety is a priority for us. That is why our tool changers offer you maximum reliability, with the integrated sensor technology, the spring installed for maintaining force and the extremely robust, line contacting locking bolts.