THE MARKET CHECK
The ALternative – AL grippers packed with benefits
They are much more cost-effective than comparable grippers on the market and their standardized mounting options and dimensions make them easy to integrate into existing designs.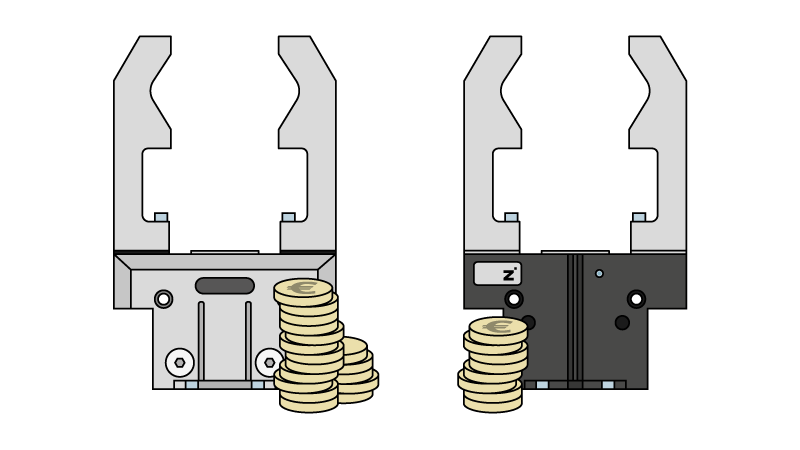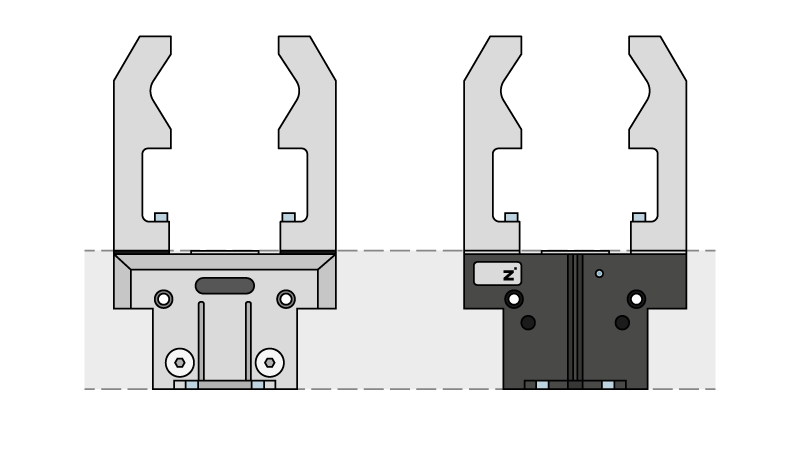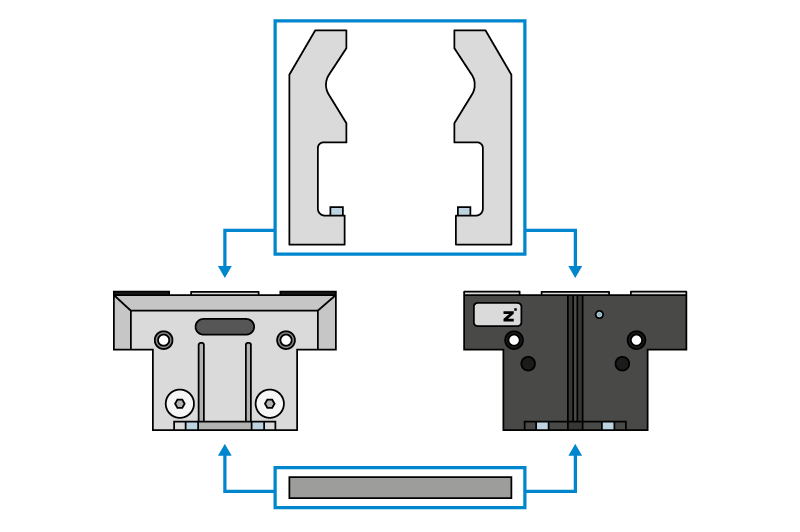 The premium grippers – Designed for universal use
They are protected against corrosion and feature IP64 protection for ideal resistance to even the toughest environmental conditions. If this is not sufficient, the series offers temperature-resistant variants and protector variants with a protection class as high as IP67.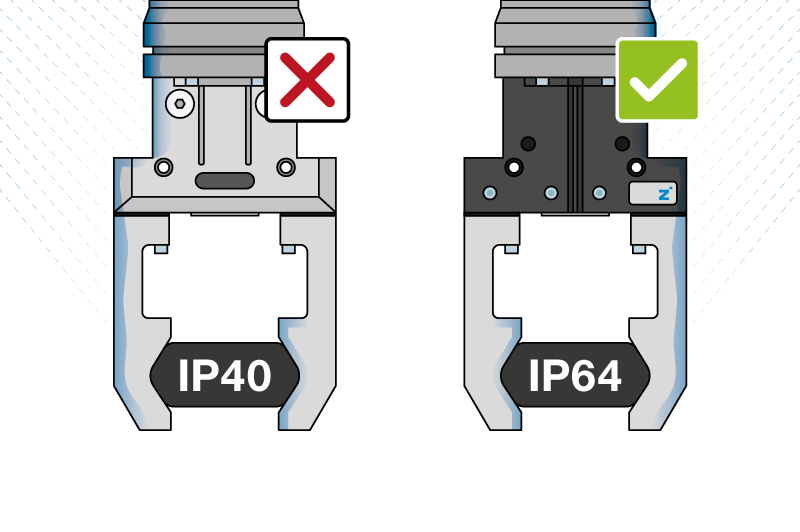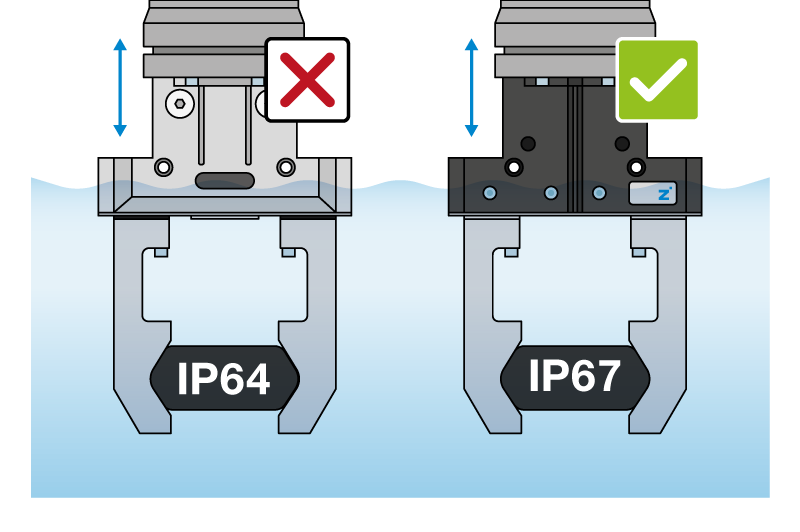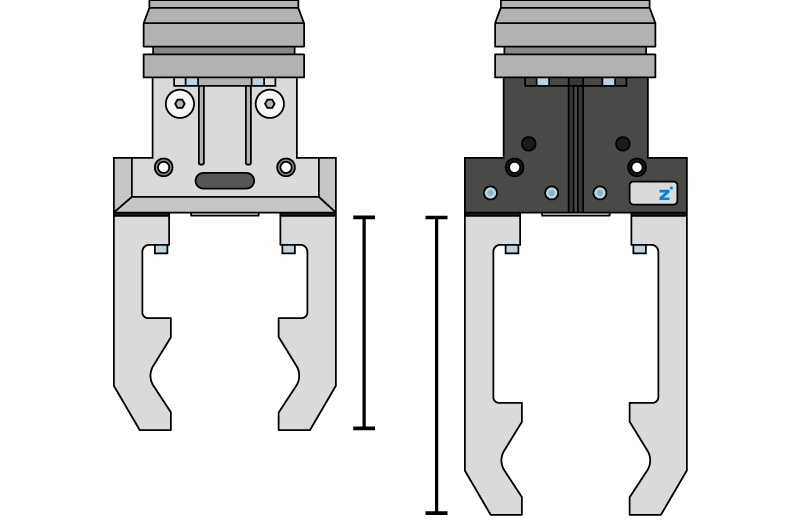 With maintenance-free performance of up to 15 million gripping cycles, the AL grippers with their Aluminum Linear Guide offer a maintenance interval up to 50 percent higher than commonly available grippers.
The Steel Linear Guide premium grippers exceed these values, providing a maintenance interval up to 30 million cycles, and thus stand for long-term use and maximum system availability.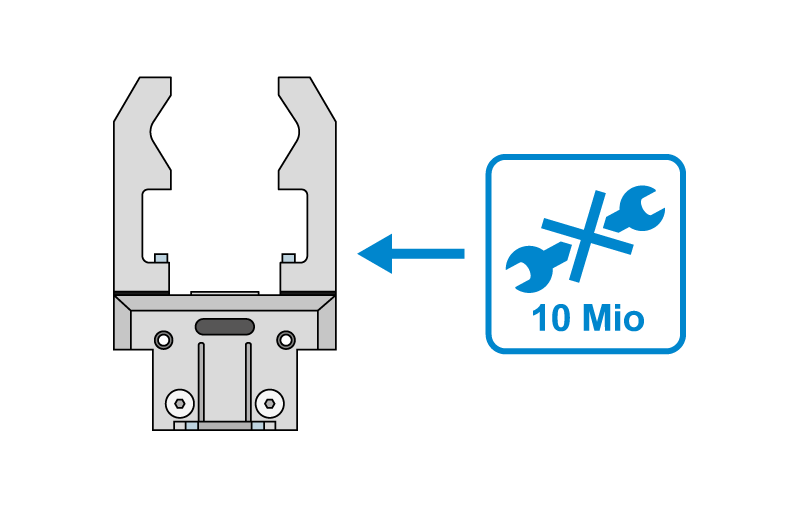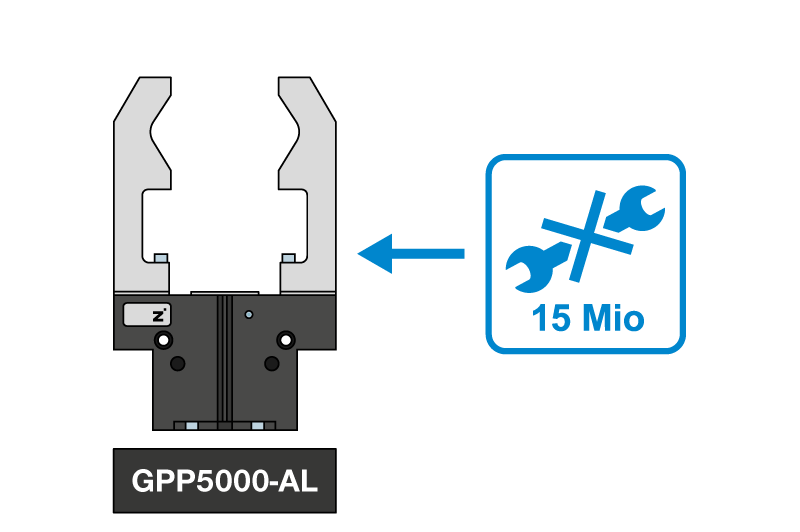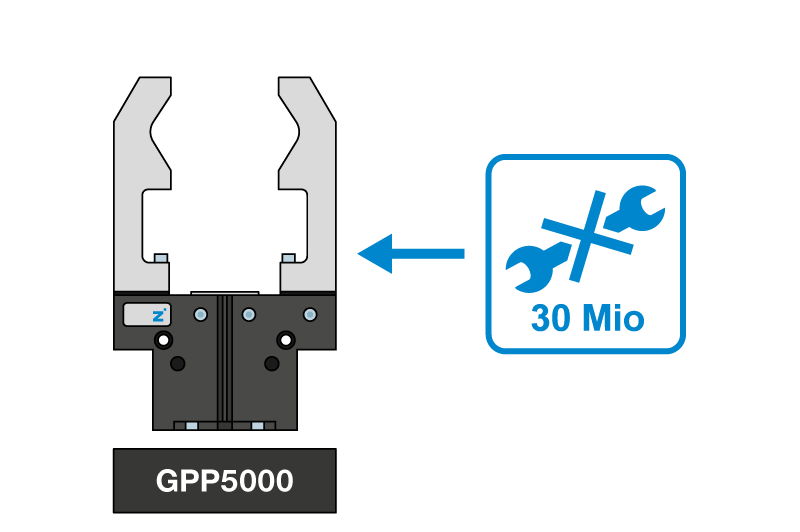 The value promise – Consistent and without fine print
Other manufacturers offer a 36-month warranty, but exclude wear parts and parts that make contact with the workpiece. Zimmer Group, on the other hand, offers uncompromising "Made in Germany" quality for all of its GPP and GPD5000 grippers backed up by a 24-month warranty. This applies to ALL PARTS without fine print, regardless of the number of cycles! Our products equip your system to make money, 24/7.