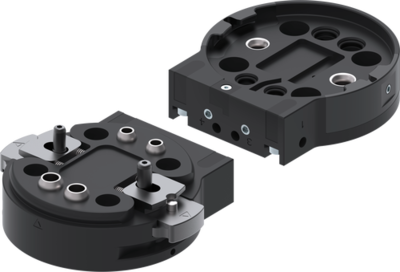 Automated tool change without external activation
In interaction with the storage station, the changer is actuated mechanically during retraction. As a result, no additional power supply is required for the change operation.
Manual tool change
The sizes FWR40 and FWR50 can be opened with just one hand. If this is not desired, you can lock the actuation manually.
Optional media transmission
Adapt the tool changer to your application. With the energy elements of the WER1000 and WER2000 series, you can transmit a variety of media with standard connections!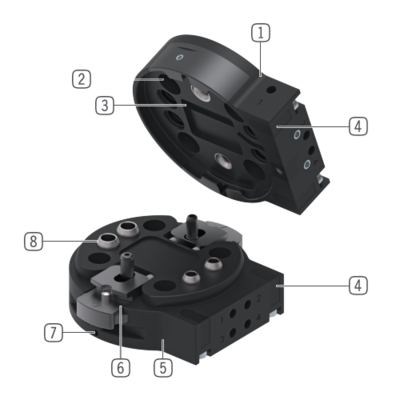 Fix part
for robot side assembly
Connecting flange
partial mounting circle in accordance with EN ISO 9409-1
Loose part presence sensing
via inductive proximity switch
Mounting for energy element
Direct connection, without adapter plates
Loose part
for tool side assembly
Locking
Manual actuation Automatic actuation via a storage station
Lock for manual actuation (optional)
Secure against inadvertent loosening
Integrated air feed-through
Air / vaccum transfer hoseless control possible