SPP PALLET CHANGER
PRODUCT LAUNCH
Safely clamped in all areas of use
With the pallet changer, the Zimmer Group is expanding the zero-point clamping system product range. Along with changing pallets in tooling machines, it also offers numerous other applications, for example, the handling of components in portals or on robots with high repeatability.
Because of the slim design and low set-up of the clamping plate and clamping pallets, you get both close-proximity pallet loading on the machine table as well as maximum use of the machine space. High clamping forces create an extraordinarily rigid system, whose excellent holding force enables the highest torque as well as a highly precise connection between the robot and the clamping plate. This makes the handling of heavier pallets, in particular, easier and safer.
Maximum clamping and holding force
Slim design for maximum utilization of the machine space
Sensing of clamping state and pallet presence
Reliable handling thanks to cleaning function and spring accumulator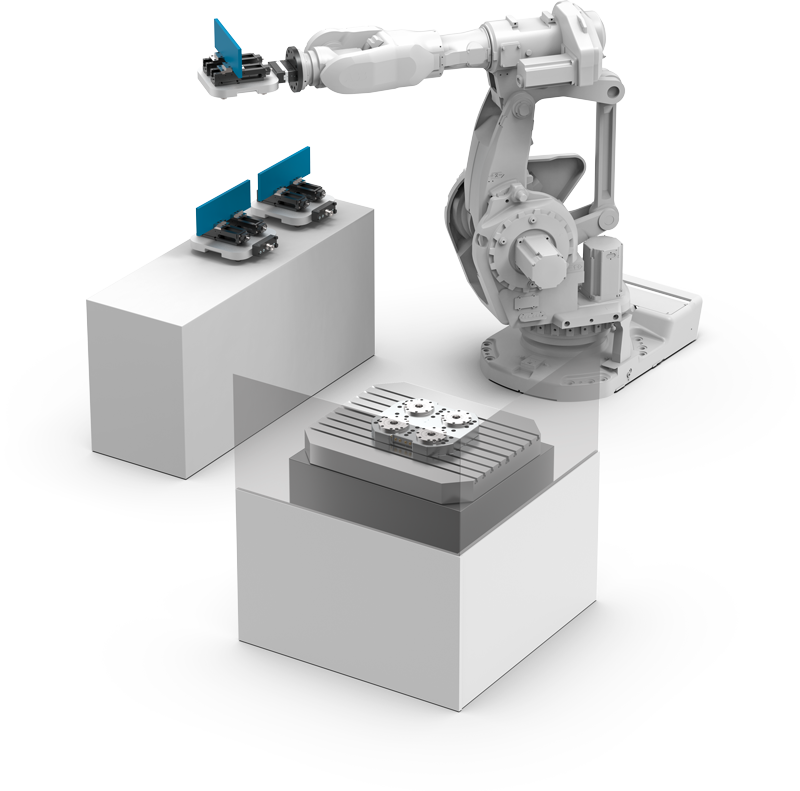 The pallet changer was designed for clamping pallet couplings or clamping pins with high repeatability. Due to its structural design, the system is clamped without pneumatic pressure applied. The clamping force can be increased by using an additional impulse on the PLUS connection.
It has four rotation locks for pallet coupling. The integrated blow-out or cleaning function prevents dirt or liquid from collecting in the pin holder, contact surface, and rotation locks.
The pallet coupling is used as a pallet interface for the product and creates the connection to the clamping pallet. The rotation lock enables backlash-free positioning of the bearings when joining with the product. Safe operation can be verified by sensors by means of piston position sensing and a clamping position check. All functions can be controlled directly via the pneumatic connections on the sides. There is also the option to control the product by means of alternative connections on the bottom of the product.
The pallet changer is the interface between robots or a connection to the pallet coupling.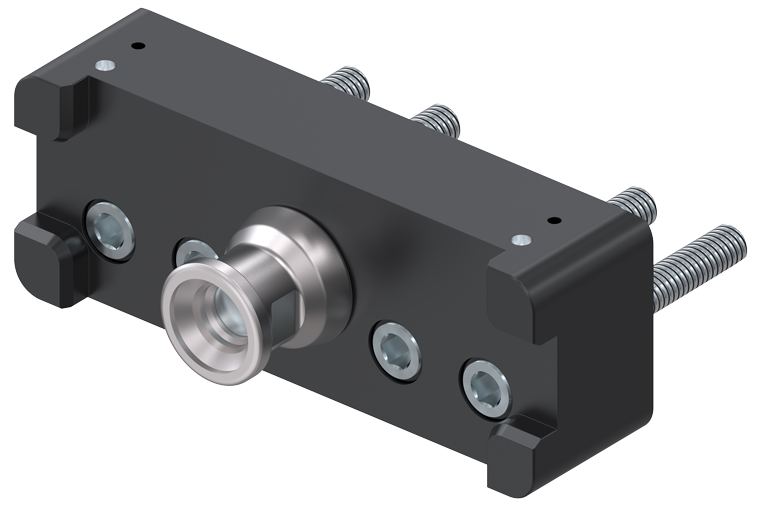 The pallet coupling is the safe connection between the pallet changer and the clamping pallet. The mounted clamping pins secure the force transmission and the four rotation locks ensure the absorption of torque.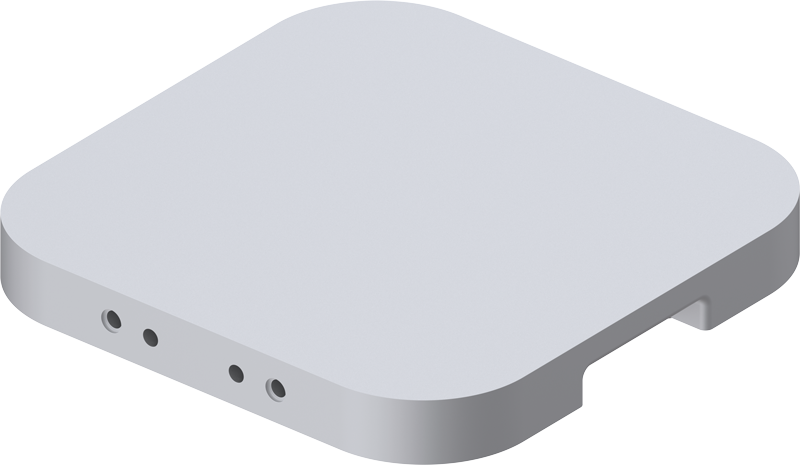 The pallet coupling is mounted on the clamping plate. Alternatively, just one clamping pin and two pins (for rotation prevention) can also be installed in clamping pallets.
---
The pallet changer locks in a form-fit manner like the zero-point clamping system via clamping segments that are specially adapted to the pin contour. This creates an extremely rigid system that can absorb the highest forces with maximum repeatability.
Thanks to its very high clamping forces and the use of tempered stainless steel, the system provides a high-precision connection between the robot and the clamping pallet.
---