PAH06X05-A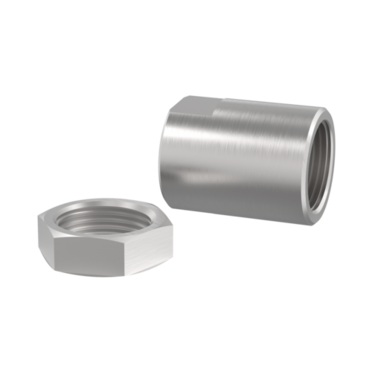 Available for M4-M36
It is advisable to use a stop sleeve for optimal damping stroke adjustment. In this process, the end stop and the damping stroke can be adjusted individually by screwing the sleeve on the shock absorber external thread using the additional locknut.
It is advisable to start by setting the ideal utilization of the damper by reducing the damping stroke. The end stop can subsequently be set using the position of the damper in the mounting piece.
The stop sleeve works either with or without a steel and plastic head, but not in conjunction with the bellow. The stop sleeve, including the additional locknut contained in the scope of delivery, is made of stainless steel.