Just in time for Motek in Stuttgart, the Zimmer Group shines again this year with an expanded product portfolio and offers exciting product expansions and product launches from the areas of handling technology, machine technology, linear technology and robotics. As an exhibitor from the very beginning, the Zimmer Group is particularly pleased to be part of Motek this year on the occasion of its 40th anniversary and welcomes you in Hall 7, Booth 7301.
---
OPENING AND CLOSING SPECIMENS
This special handling solution features a combination of rotating and gripping that enables it to serve as the decapper and recapper of specimen vials. It is also used for labeling vials or aligning their barcode so that it can be scanned in.
Component - Customer-specific solution based on the GEP2000 gripper series
Special features - Adjustable forces and positionability of the gripper and rotary module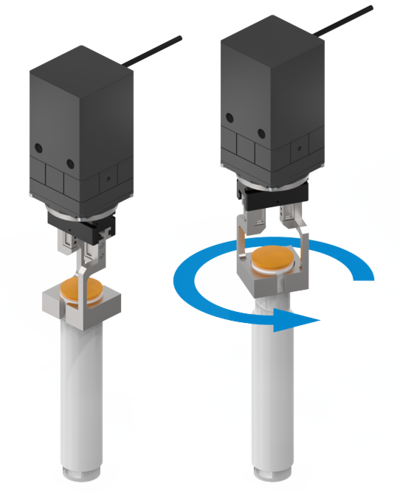 ---
READY FOR THE CLEAN ROOM
PRODUCTS WITH CLASSIFICATION
More than 500 Zimmer Group grippers and clamping elements have been certified for cleanroom classes between 2 and 6 in accordance with the international standard DIN EN ISO 14644-1 - thanks to low particle emissions. Get to know the latest products and innovations with cleanroom classification on site at Motek in Stuttgart from 04. to 07.10.2022 in hall 7, booth 7301.
---
SAFELY CLAMPED IN ALL APPLICATION AREAS
Safe and easy handling of heavy pallets - The Zimmer Group pallet changer enables changing of pallets in machine tools and offers a wide range of possibilities in the field of automation, for example handling of components in gantries or on robots with high repeatability. Get in touch with Zimmer Group experts on site at Motek in Stuttgart or learn more about our new products: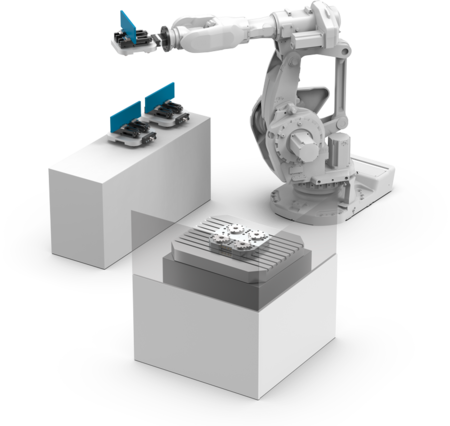 ---
The new electropneumatic power unit provides pneumatic drive power whisper-quietly in the most remote locations and can control multiple products independently. Learn more about Zimmer Group product innovations at MOTEK in Stuttgart. Hall 7, booth 7301.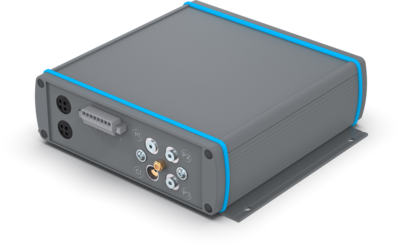 ---
AUTOMATIC TOOL CHANGER
SERIES FWR
The new FWR product series of the automatic tool changer works completely without external control. The possible applications range from an occasional manual change to fully automated robot cells. If required, the change process can be performed manually with just one hand. You want to learn more? Visit the Zimmer Group on site at the MOTEK in Stuttgart - testing and touching of our latest products is highly recommended!

---
HIGH-QUALITY COMPONENTS
FOR SPECIAL APPLICATIONS
FROM STANDARD TO THE INDIVIDUAL SOLUTION
With ultimate demands on service life, safety and quality, the Zimmer Group is a reliable partner for numerous companies from a wide range of industries with sophisticated solutions. Join the exchange at MOTEK from 04-07.10.2022.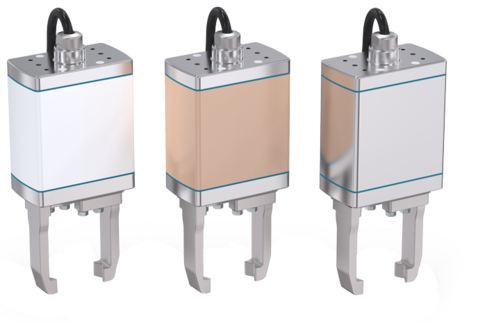 ---
pneumatic rotational clamping element
DKPS1000 SERIES
PNEUMATIC OR HYDRAULIC – THE CHOICE IS UP TO YOU!
Just in time for MOTEK in Stuttgart, the DKHS1000 series of hydraulic rotary clamps is now being followed by the DKPS1000 series with pneumatic control and digital sensing, following its successful market launch and completion of series production. Discover all the latest technologies and innovations in hall 7, booth 7301.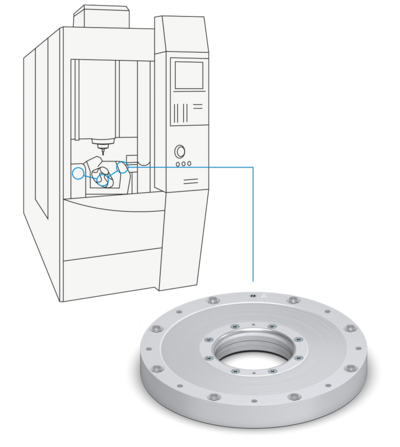 ---
EXPANDED PROUCT PORTFOLIO
ZIMMER GROUP MOTOR SPINDLES
WINNER IN ALL (PERFORMANCE) CLASSES
The Zimmer Group's expanded motor spindle product portfolio ranges from standard motor spindles, air-cooled spindles and fluid-cooled high-performance spindles. Would you like to learn more? Join the exchange on site at MOTEK.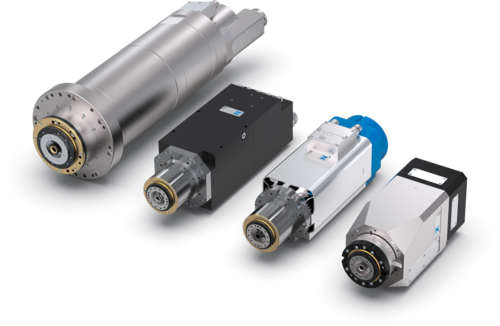 ---
---
DO YOU HAVE ANY QUESTIONS?