ZiMo - Flexible Robot Cell
ZiMo is the solution for cost-effective and straightforward process automation for small, medium-sized and alternating batch sizes. The Zimmer Group's flexible robot cell offers you fast start-up and intuitive operation that will make the plunge into automation smooth and free of complications. Where you need a helping hand, ZiMo supports you with assembly, pick-and-place tasks or for training purposes. You have free choice of a wide variety of accessories and receive the complete package tailored to your needs. Get in touch with us, we would be happy to advise you!
YOUR BENEFITS AT A GLANCE
Flexibility at the point of use: Compact size enables free and mobile positioning in the production situation.
Intuitive operation: Easy commissioning and convenient operation via the robot-neutral Human Machine Interface (HMI).
Boost productivity and quality: Cost-effective acquisition and fast integration optimize your production processes.
Variable configuration: Choose from a wide portfolio of accessories, tailored to your specific requirements.
Flexible and mobile process automation
ZiMo's compact design gives you universal use and free positioning, ideal for small batch sizes and flexible workstations. No matter where within your plant you need support from the cobot, ZiMo can be used without the need for any complex connection to your plant. The handling system thus offers you absolute freedom of use and versatile adaptation to your changing needs.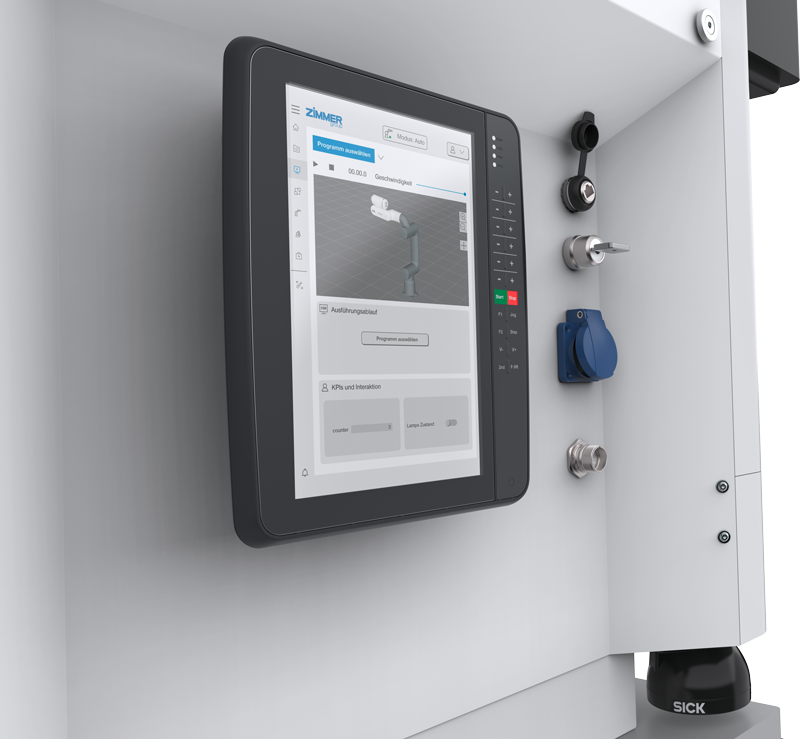 You do not need any programming knowledge to commission ZiMo; the flexible robot cell can be set up and commissioned intuitively via the Zimmer HMI. This saves you valuable time and resources, and you can focus entirely on areas of production that offer real added value for your company.
Cost-effective automation
The low acquisition costs and rapid integration of the ZiMo into existing processes enable cost-effective automation even for small, medium and frequently changing batch sizes. Profit from faster cycle times and increased quality as well as productivity – whether you are dealing with semi-automated human-cobot collaboration or fully automated production processes.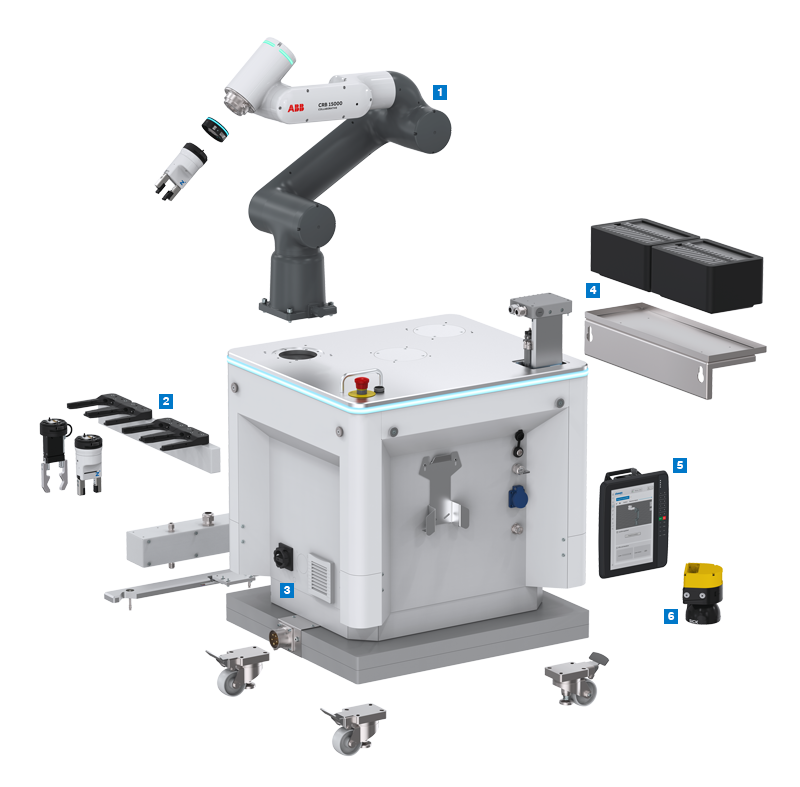 VARIABLE STRUCTURE, VERSATILE APPLICATION
With a wide portfolio of available accessories and free choice of robot, you can adapt ZiMo to your individual needs. The variable set-up and fast changeover times guarantee maximum flexibility in your processes and enormous potential for modernizing your production processes. Expand the workbench of the flexible robot cell with components, with complete freedom according to your ideas and how they meet your requirements.
Lightweight robot as required
Gripper station for automated changing of end effectors
Mechanical and electrical interface for fast adaptation and positioning
Suspension for cardboard boxes, small load or workpiece carriers
Control panel with intuitive Zimmer Group HMI
Sensor technology for gradual safety settings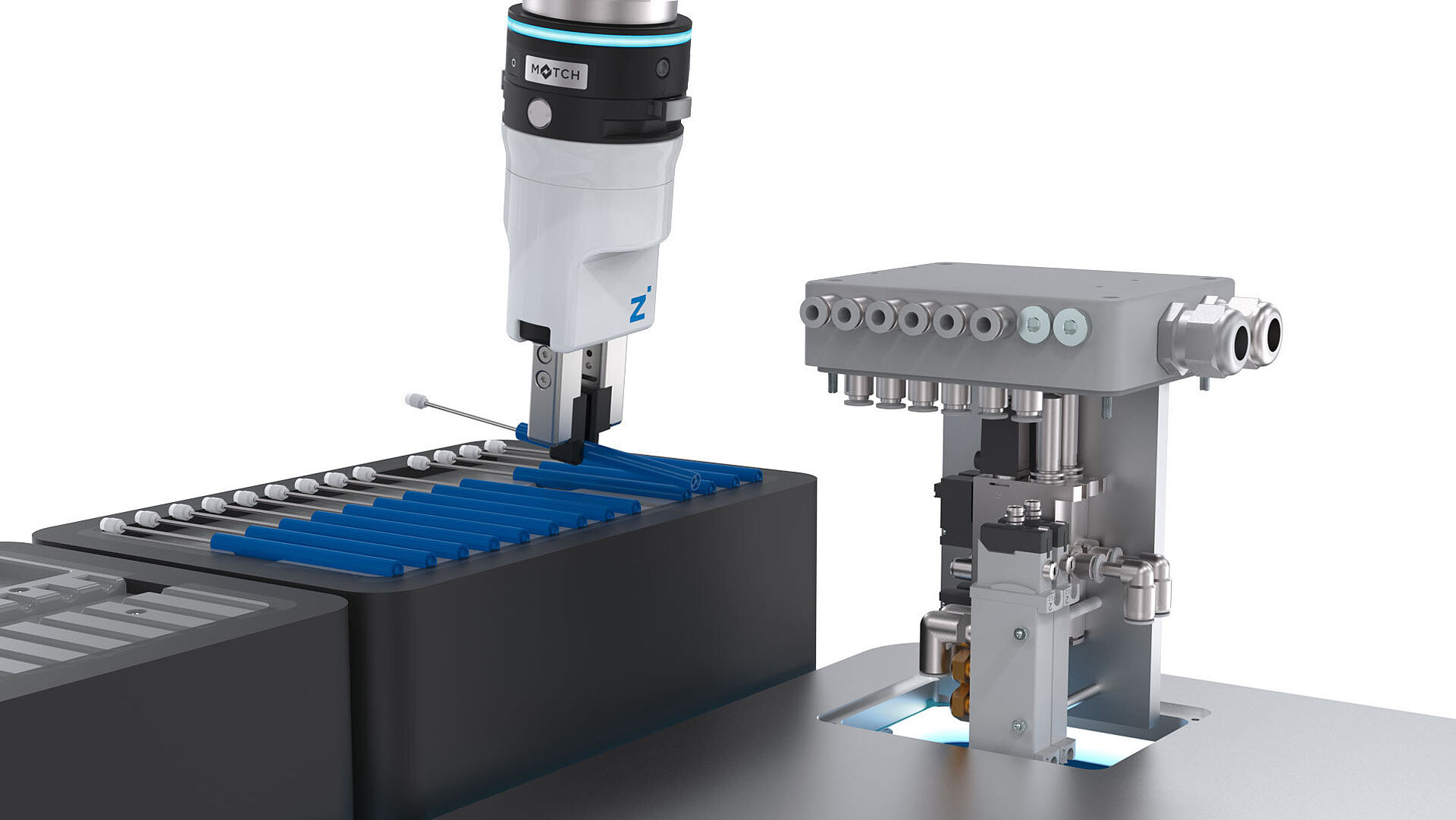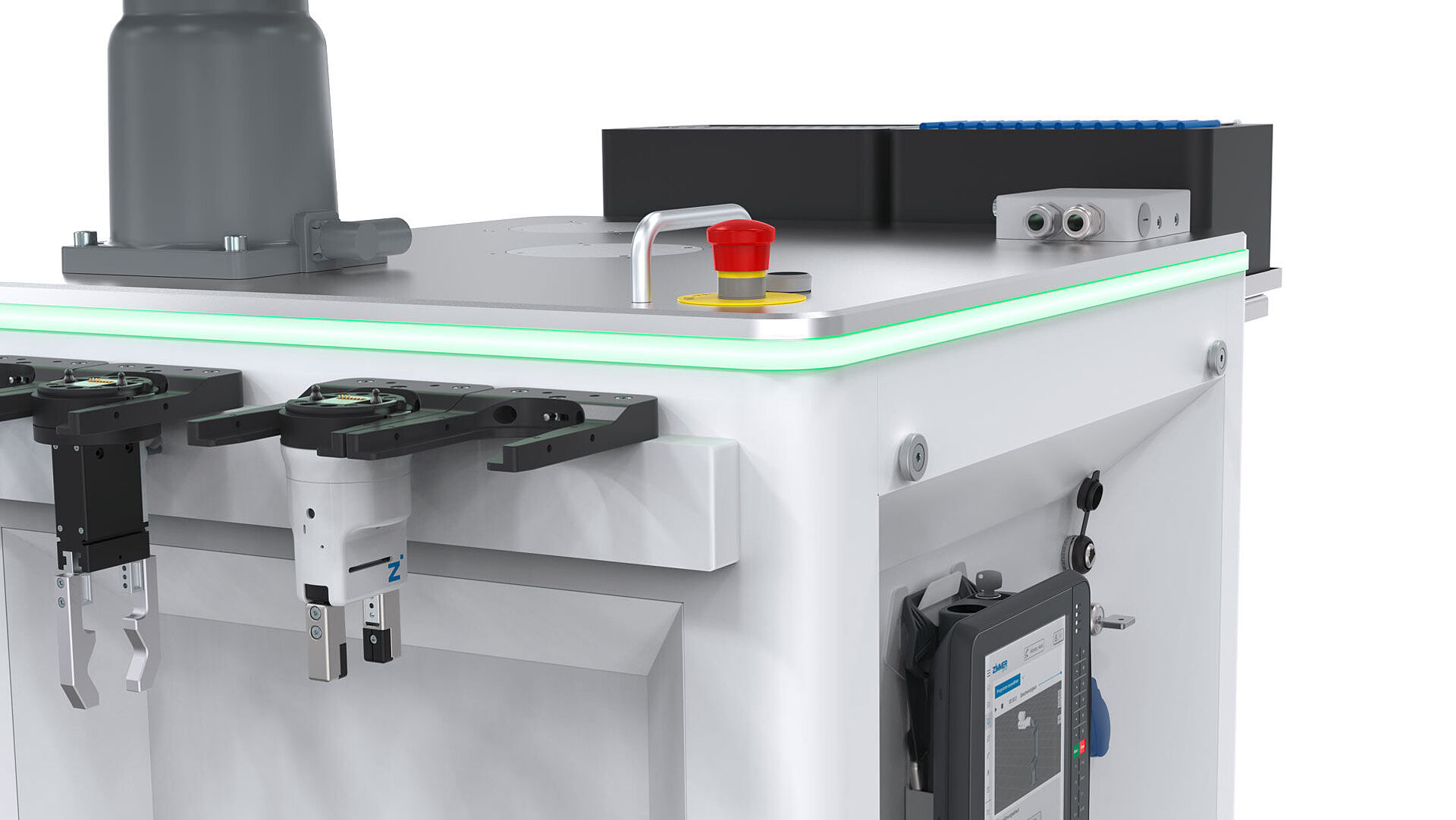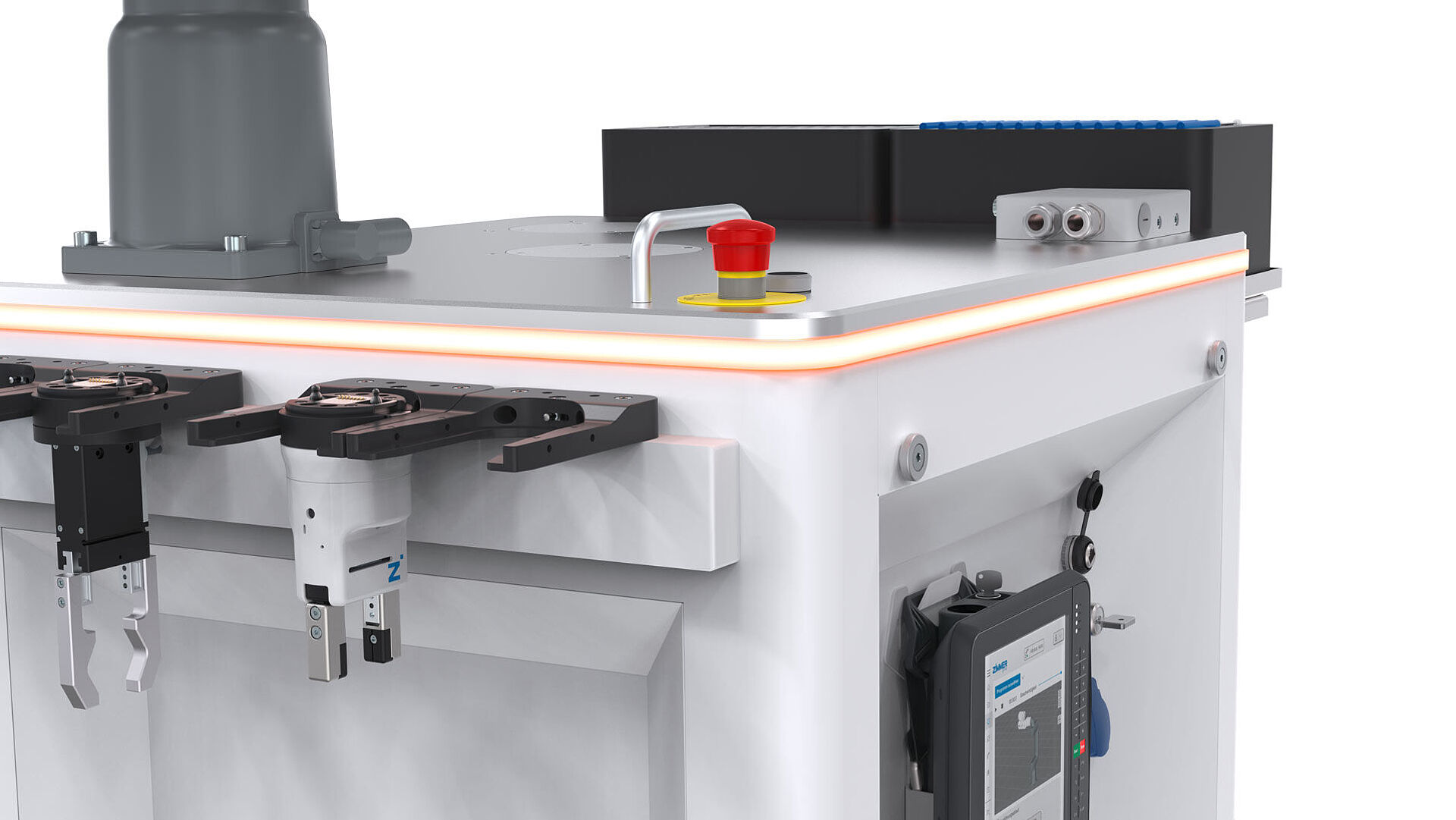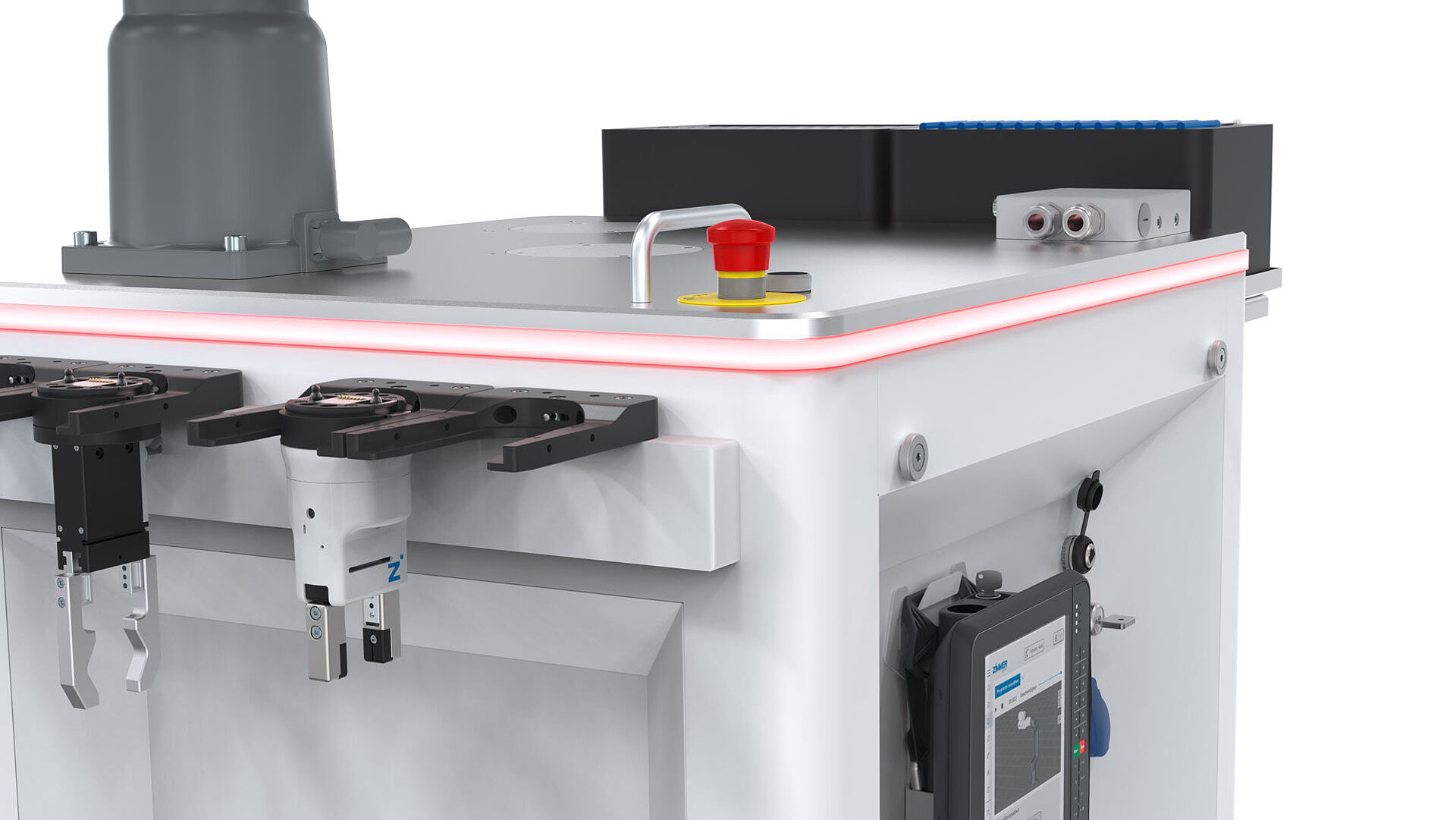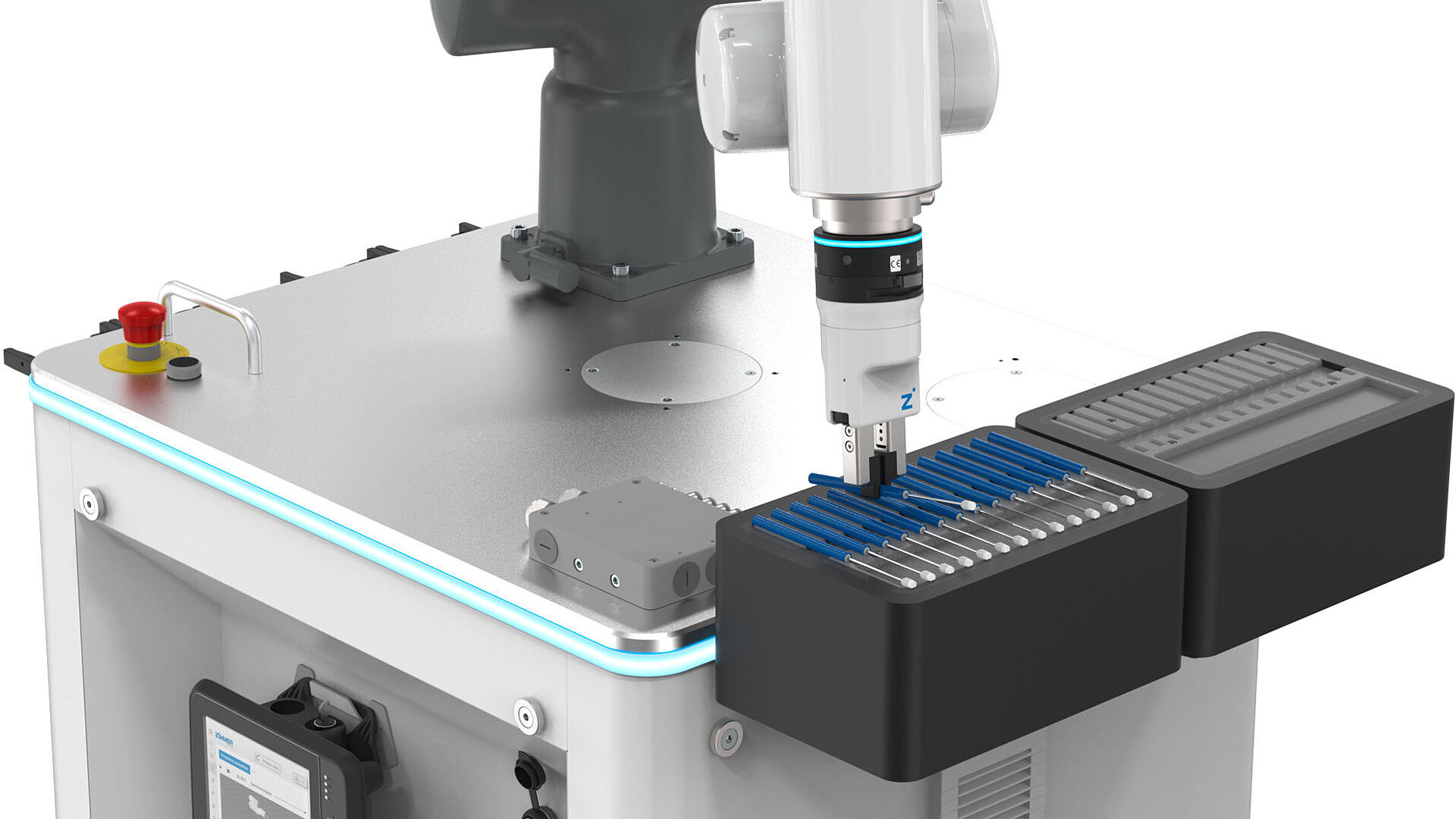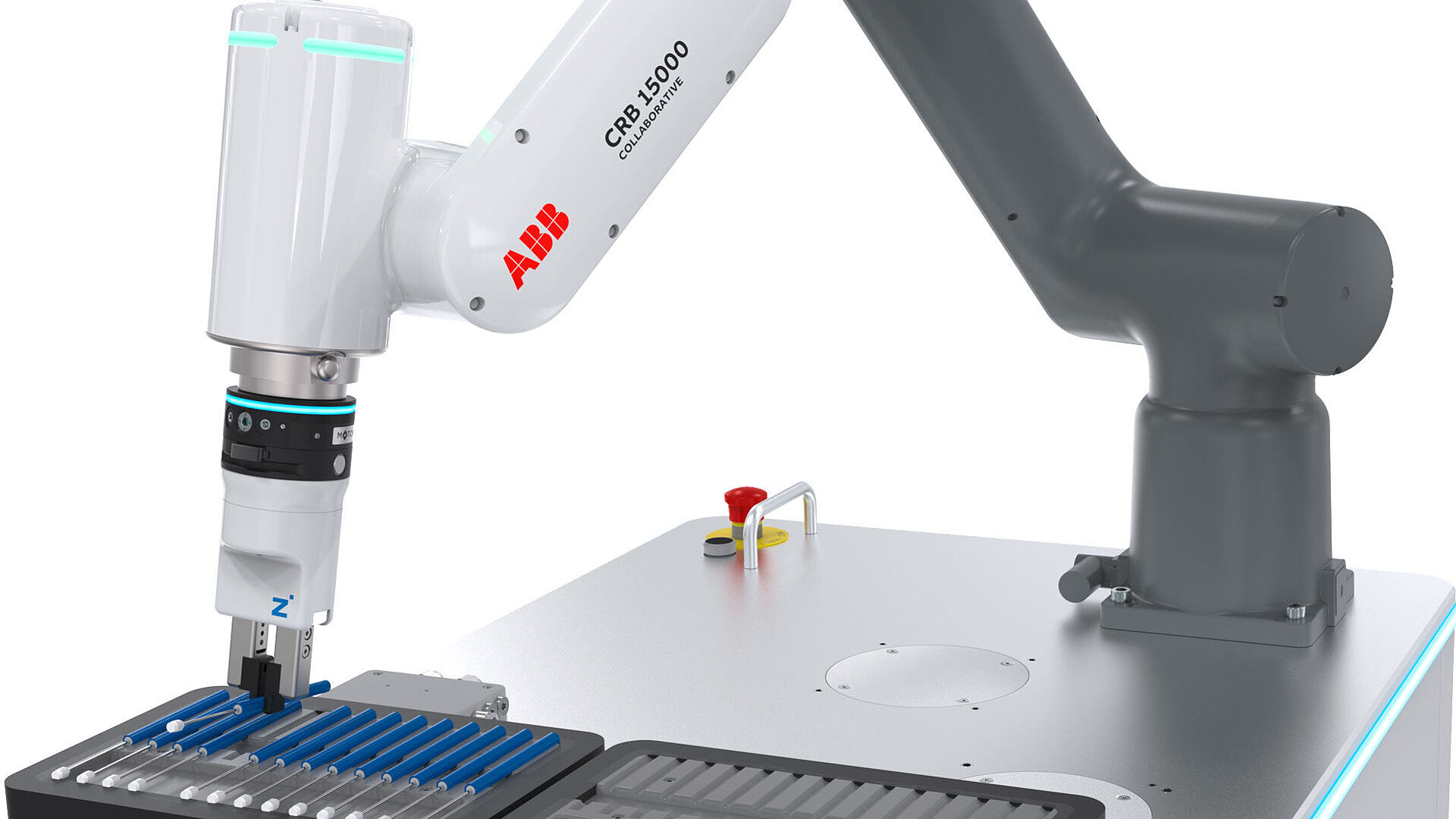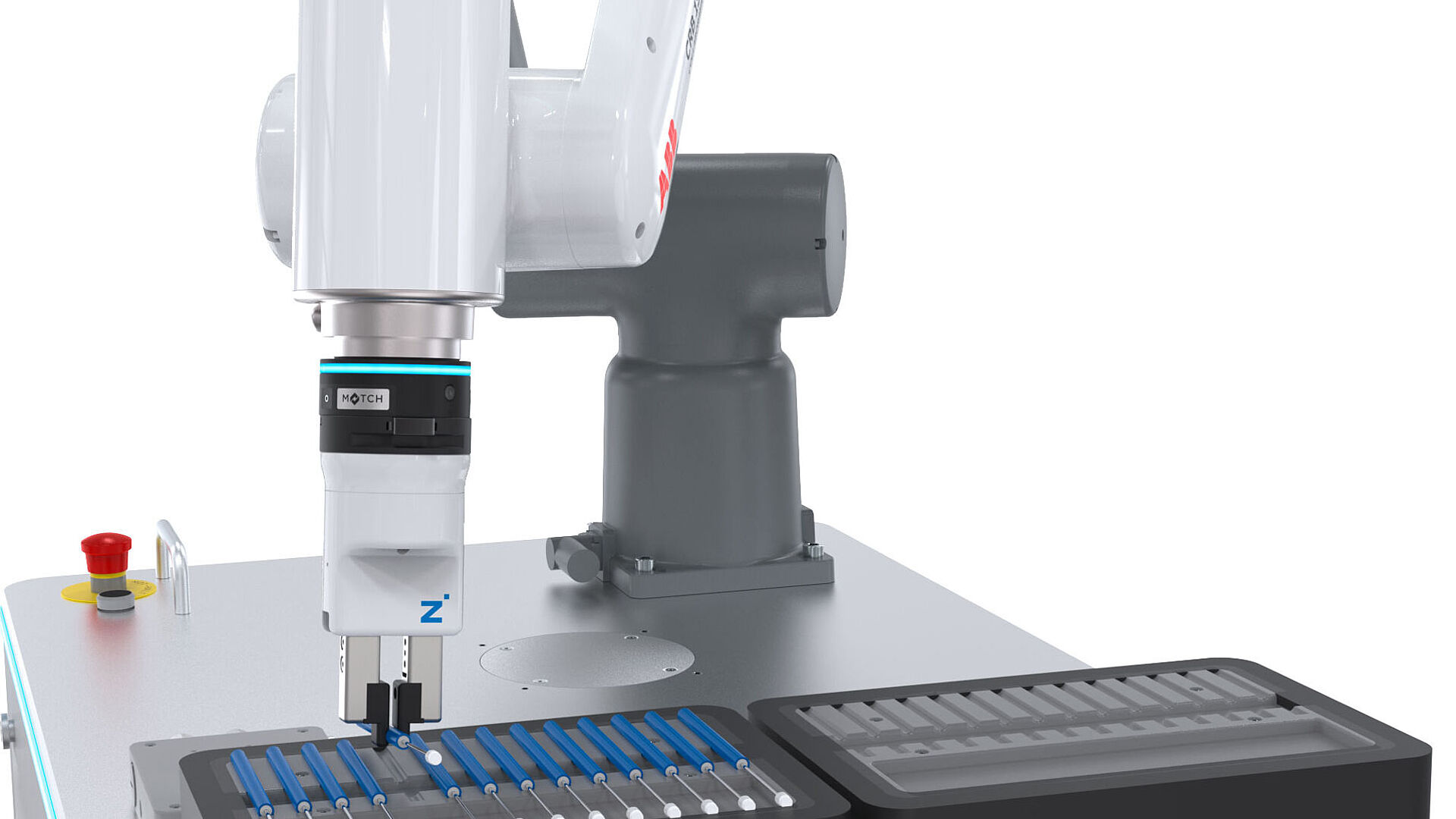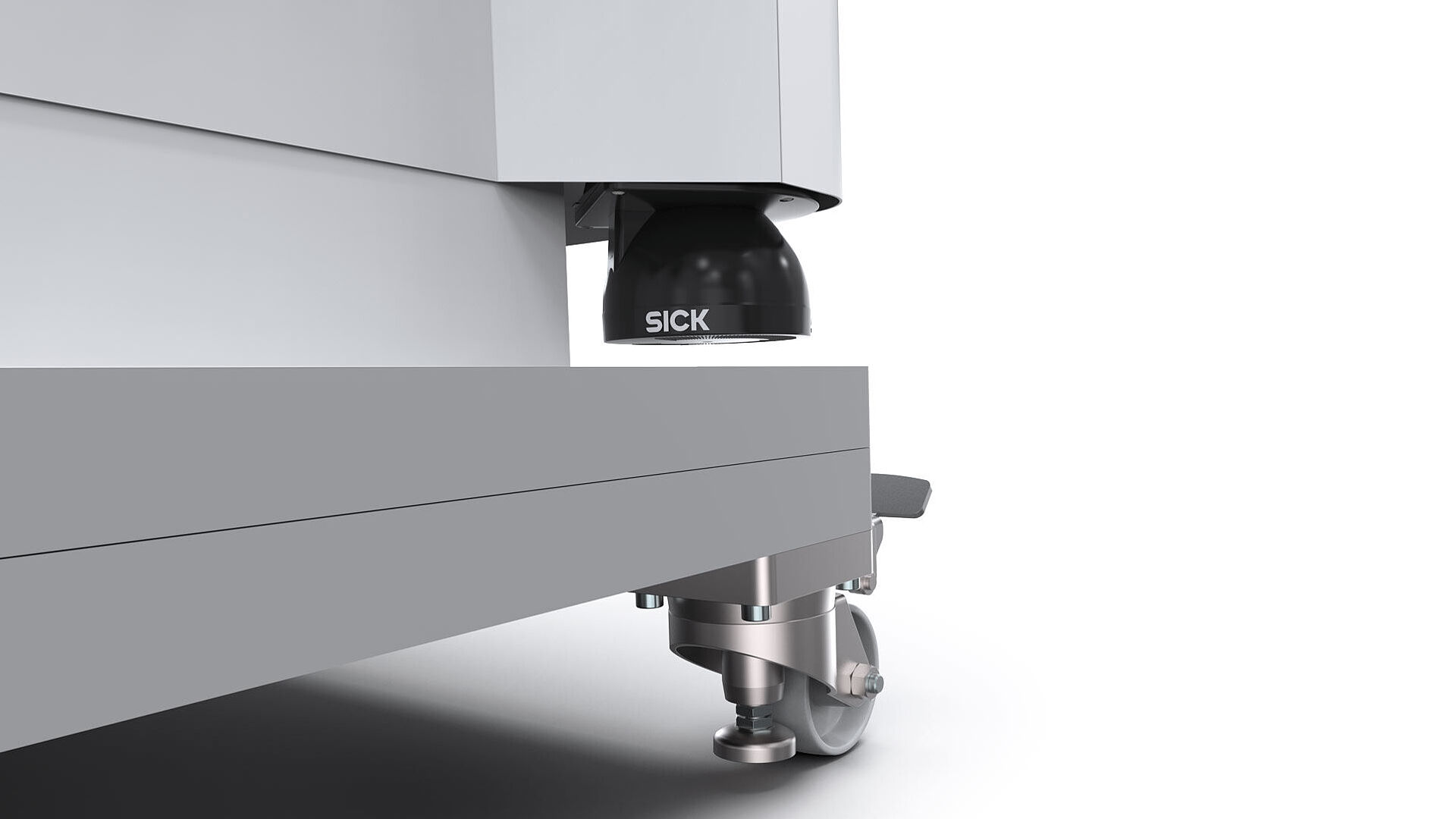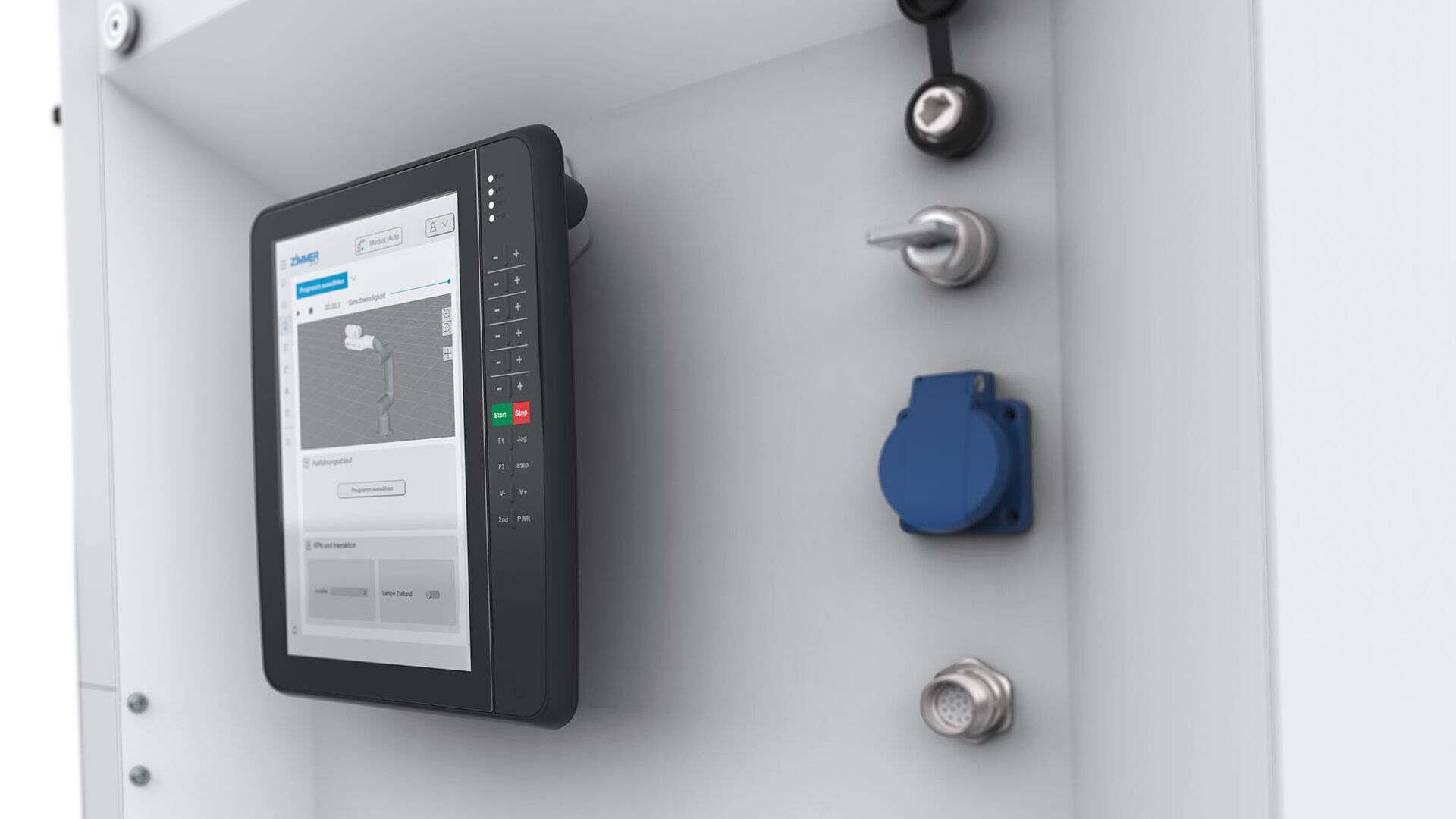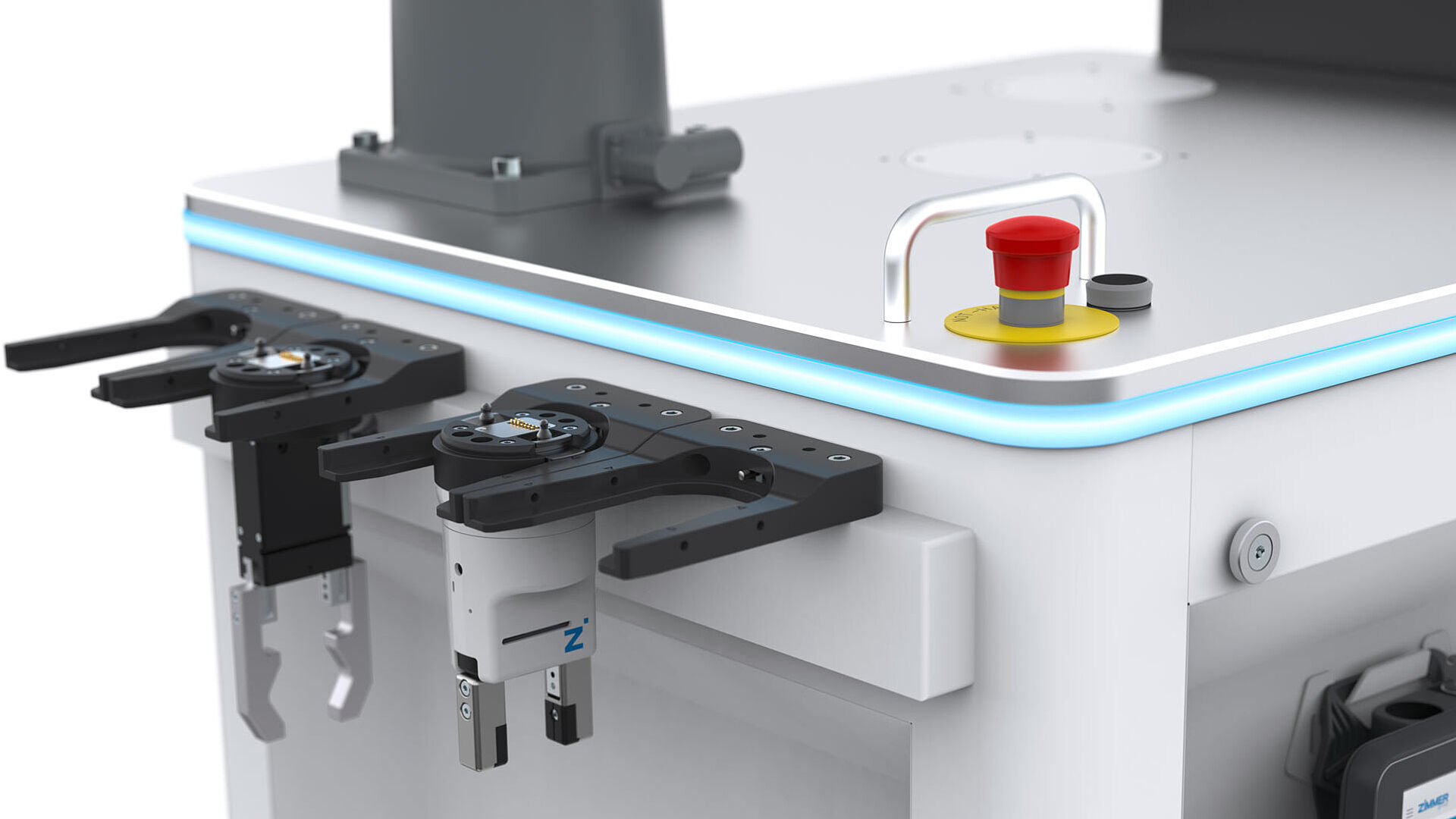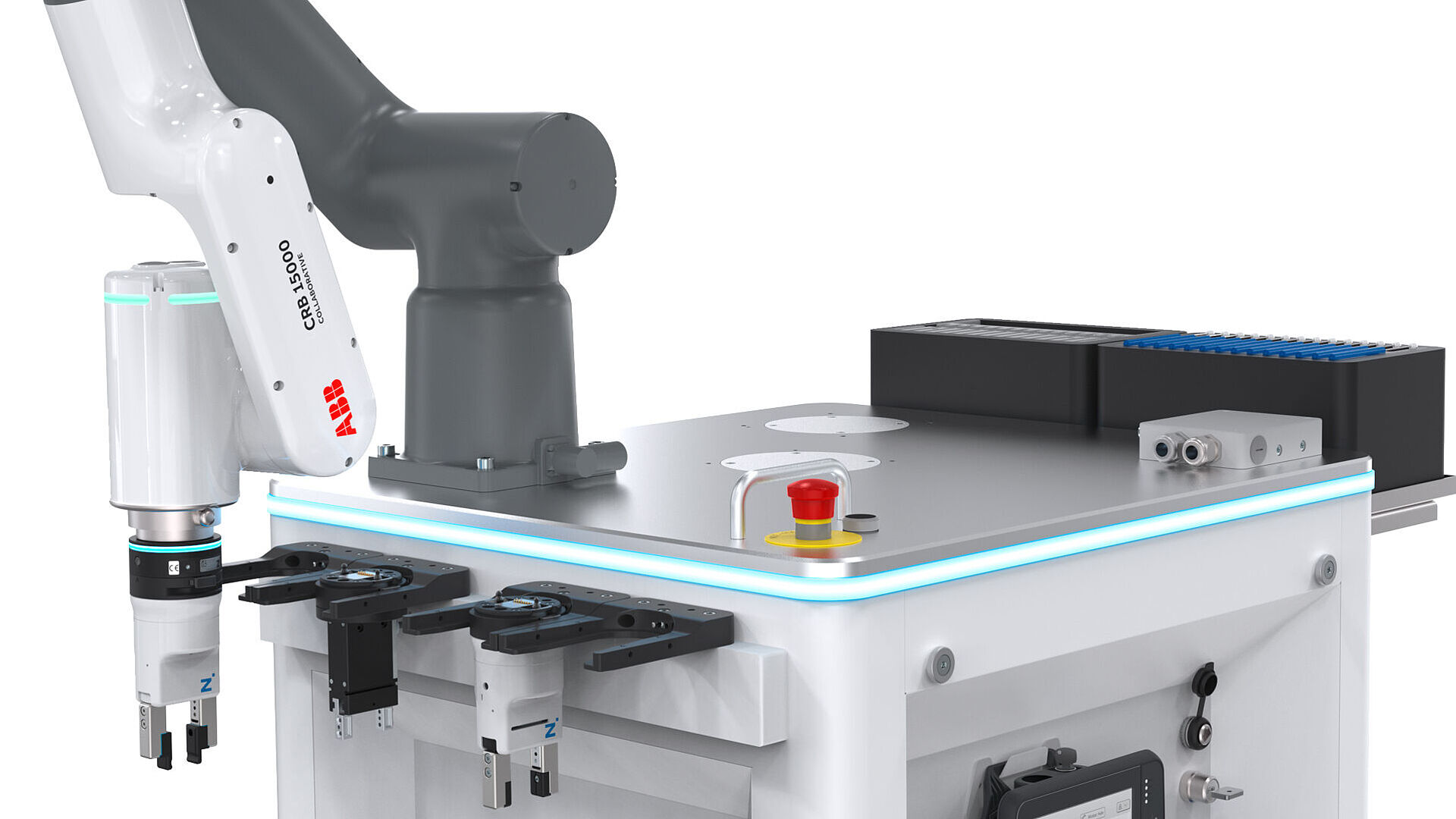 Compatible with major robot manufacturers select from a comprehensive range of accessories: Gripper and vacuum systems, sensor technology, MATCH robot module or other components. Should the needs change in the production process, ZiMo can be adapted quickly and without any great effort or expense – completely tailored to your specific requirements. Enjoy all the benefits of the advantages of a cobot: Support your employees in monotonous, time-consuming tasks, use day and night, increase cycle times, and ensure high precision and repeat accuracy. The variable set-up of the workbench and the compact size make ZiMo a reliable, flexible robot cell for almost any cobot application: loading and unloading of machines, pick-and-place tasks, assembly or (re)machining of workpieces.
Compatible with MATCH end-of-arm ecosystem
On request, ZiMo is available with the proven MATCH end-of-arm ecosystem. With MATCH, you benefit from outstanding compatibility and flexibility that combines the two main handling technologies, vacuum as well as mechanical gripping. The innovative, digital ecosystem with smart connection concept gives you countless application possibilities with the large variety of end effectors.
Advances in automation of processes lead to a multitude of new opportunities and tasks. However, this also means that personnel must be educated about the opportunities and risks of cobots. ZiMo is the ideal training cell due to its modular design and fast adaptation time. In just a short time, hands-on training teaches your employees the skills they need to handle robots safely, confidently and effectively. Request a customized quotation now and see for yourself!
Intuitive control for every application
The CDS (Configuration & Diagnostic Software) can be used for all industrial safety systems from SICK. The intuitive user guidance enables you to design and implement the desired application easily and quickly. All configuration and diagnostic data is available to you via the software for fast commissioning and effective troubleshooting.
3D visualization
I/O control
Load and visualize CADs

Do you have questions? Get in touch with us!