Digital Services
Digital Services for your success
With the simulation solution virtualZ all project phases can be simulated and optimized close to reality.
The cloud-based full-service solution cloudZ is based on a standard IO-Link component in combination with an OPC UA server running as a process on a PLC. With multiple leading cloud providers, vertical communication from the component to the cloud and from the cloud to the component is possible.
With controlZ, regardless of the robot manufacturer used, the robot application including the end-of-arm tools can be created and put into operation with neutral programming tools, such as, for example, Drag & Bot.
VisualZ offers its own special and user-friendly user interface for mechatronic components and cells in order to facilitate installation of the components, e.g. to simplify in the robot control.
With supportZ it is easily possible to provide worldwide service modules to every customer for fast and stress-free implementation and commissioning in almost all common PLC systems.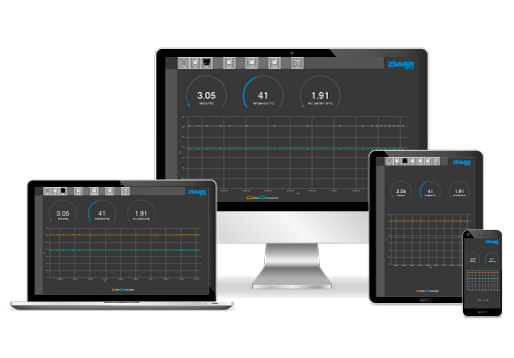 ---
Digital Services for your success
The digitalZ software components feature an additional functional scope, expanding the primary functions of mechatronic components and systems from Zimmer Group. They are geared toward various phases in your system's product lifecycle. From project engineering and development to operation and even service calls, these components
support the function of your system, making it more ergonomic, flexible, productive and reliable. The completeness and superior functional scope of its products show you why Zimmer Group has earned its position as the undisputed market leader, including in digital networking.
---
controlZ – Software components for your robots and control systems
In the past, Zimmer Group has offered software function blocks and integrated solutions for some robot manufacturers to accompany its mechatronic products. These products are now being definitively expanded and combined to form controlZ: Regardless of the specific make of the robot being used, the robot application – including the end-of-arm tools – can be created and put into operation using neutral programming tools such as Drag&Bot. Zimmer Group offers support here as well by providing the corresponding software integrations for its intelligent automation components.
The advantage of such a solution is that the programming method is not platform-specific. The same development environment and the same tried-and-tested interfaces are always used for the components, ensuring a neutral software for controlling robots and systems. Furthermore, Zimmer Group also offers function blocks for common PLC manufacturers under the name controlZ. These function blocks simplify both the connection of our mechatronic components and the provision of data via OPC-UA.
---
Faster projects thanks to the digital twin
The digital twin virtualZ is revolutionizing processes along the entire value chain. It makes it possible to link the individual process steps seamlessly by giving you a virtual image of the product, production or performance. This increases efficiency across the board, minimizes the defect rate, shortens development cycles and even opens up new business models. virtualZ offers complete real-time simulation possibilities in the form of software-in-the-loop or hardware-in-the-loop. Over the last year, virtualZ has enabled numerous customers from our areas of systems technology and machine tooling technology to precisely plan out and estimate costs in a very short amount of time, from constructive integration to project implementation. virtualZ makes work smooth even when time windows are narrow, since any and all project phases can be repeatedly realistically simulated and optimized in advance. The application possibilities do not end at commissioning. Rather, the "virtual twin" can manufacture in parallel or with a time offset relative to the physical machine/system in virtual
space, all while offering functions that could not be imagined just a few years ago. The virtual machine can anticipate optimizations and validate them by running tests in the virtual world. It can confirm wear and provide information about the causes through comparison data. Using reliable data, it can demonstrate upgrades under real-world conditions, laying the foundation for assessing retrofitting plans realistically. virtualZ is a combination of Zimmer Group's activities in collaboration with multiple software platforms. The variety of software platforms open the door for maximum interface flexibility when selecting a simulation environment and when further processing data. Collision detection, cycle time considerations, connection to the PLC and virtual tests, from components to complex systems, are all currently available, both for initial commissioning as well as for the expansion of machines and systems.
---
Visualization for components
By providing "visualZ", Zimmer Group is offering a proprietary specialized, convenient and user-friendly HMI user interface for mechatronic components and systems in order to simplify the process of installing components, for example in the robot control system or in more complex systems. With its fast and intuitively operated interface, the HMI gives users the maximum level of flexibility when creating, storing and restoring device parameters and also provides assistance during diagnostics and preventive maintenance.
The HMI provides the user with security (0 % error rate during operation) and the greatest possible variability in creating and managing application-specific profiles. In the area of machine tooling technology, Zimmer Group provides a computer-based HMI with an extremely broad functional range. While in the field of systems technology, the HMI is based on HTML5 and can be used on any Internet-capable end device.
---
The cloud
In 2018, Zimmer Group presented cloudZ, a full-service solution in the area of cloud computing. It is based on a standard IO-Link component combined with an included OPC UA server that runs as a utility program on a PLC, thereby enabling the connection of all Zimmer Group IO-Link products to cloudZ. Multiple leading cloud providers make it possible to have vertical communication from the component to the cloud and from the cloud to the component. The advantages of a connection to cloudZ are as versatile as they are self-evident. These advantages start with the convenient and clear read-out of product IDs and serial numbers. Also advantageous are the visualization of status
and process parameters from a central control point and the optimization of the component in the individual application. The spectrum ranges from providing status and process data for evaluation to creating statistics, no matter whether it's "on site" or thousands of miles away. The advantages for the user go far beyond the classic Digital Services. The user receives very intuitive support during the flexible integration of components into the application and in straightforward optimization thanks to dedicated user guidance and specific suggestions for optimization. The cloudZ user interface has been developed for fast, secure and convenient operation and is compatible with any Internet-capable computer, tablet or smartphone and the common browsers.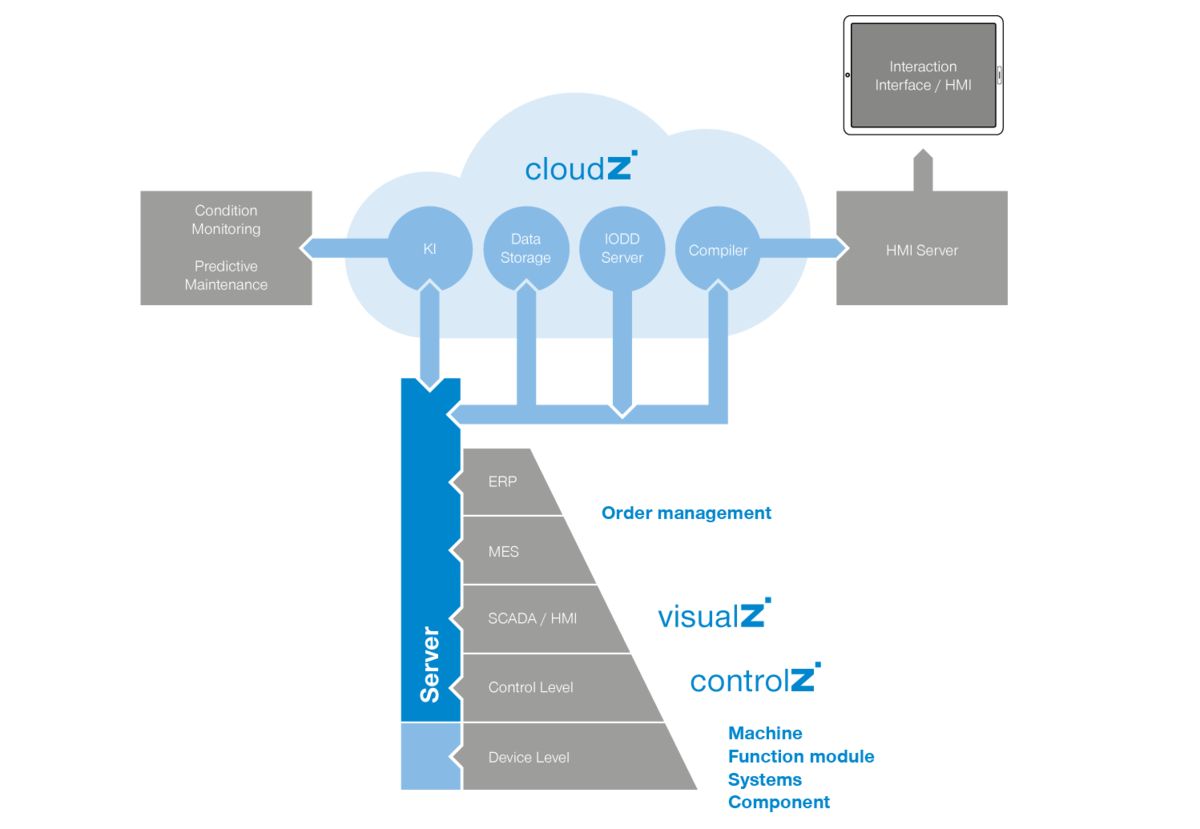 ---

ZIMMER GROUP SERVICE – PROFESSIONAL, RELIABLE AND EFFECTIVE. YOU CAN COUNT ON OUR SUPPORT WORLDWIDE! FROM COMMISSIONING, MAINTENANCE AND REPAIR TO UPGRADES, WE ACCOMPANY THE LIFE CYCLE OF YOUR SYSTEM COMPETENTLY AND RELIABLY.
In the future of the IoT, the quantity of networked machines, systems and robots will increase dramatically. Accordingly, the amount of communication will grow significantly. New business models will emerge, traditional markets will be divided up differently and global competition will be fiercer than ever before. By providing supportZ, Zimmer Group offers functionalities that go far beyond online product support and a hotline. Connective networking has a wide variety of advantages throughout the lifecycle of the product.
Not only does supportZ provide you with support in the implementation and commissioning of components and systems, supportZ also makes it possible for you to integrate the maintenance and support of your systems into completely new business models and workflows with your customer. And all that not just locally – but globally. Thanks to supportZ, the ideas of condition monitoring and predictive maintenance will become a part of your business model – and a part of your success story.