Gripper family 5000
TOP OF THE CLASS
The multiple award-winning premium pneumatic grippers of the 5000 series feature an extremely rugged, hard-coated, steel-in-steel profile groove guide and can truly take on any role. It was designed for truly universal use and has a number of features depending on the variant (speed, high gripping forces, long gripper finger lengths). It offers the right solution for every application!
Pneumatic gripper with pioneering IO-Link technology
Up to 90% less compressed air required – cycle times are reduced by up to 50%
Only one cable needed for connection to robot
Valve technology, sensors, status display, pressure and temperature monitoring – all integrated
Precise part detection possible
High number of workpiece data records can be programmed easily
Holds up to practically everything it's confronted with in its area of use
Worry-free for up to 30 million cycles without maintenance
SEALED TIGHT – DESPITE ANY CHALLENGES
All premium grippers of the 5000 series are corrosion-protected as standard and sealed in accordance with IP64, which means they are dust-proof and protected against water splashes on all sides. When a protector is used, they offer a seal class of IP67 (dust-proof and protected against temporary submersion) – ideal for use in clean rooms, for example.
Thanks to their low friction coefficients, compact structure and excellent emergency running properties, the grippers of the 5000 series can handle at least 30 million cycles without maintenance. This is an excellent choice for a reliable, continuous and fail-safe production process!
Ready for Industrie 4.0 and looking for the right grippers? Then we recommend our -IL variant of the 5000 series. These pneumatic-electric IO-Link hybrid grippers are excellent for users who are bringing their gripping applications into the world of Industrie 4.0, but do not want to forgo a pneumatic drive. A sensor is integrated into the gripper that determines the position of the gripper jaws in the range of +- 0.05 millimeters. As a result, not only is process monitoring possible, but also the identification of workpieces based on their diameter, for instance. Furthermore, a total of 32 workpiece data records can be programmed into the grippers.

In addition to our grippers with a steel-in-steel profile groove guide (Steel Linear Guide), you can also choose a model with a steel-aluminum profile groove guide (Aluminum Linear Guide). These grippers are particularly interesting for price-conscious customers who nevertheless do not want to forgo trusted Zimmer Group quality. Thanks to their steel-aluminum profile groove guide, GPP/GPD5000AL grippers technically outperform all T-slot grippers and are at least the equals of the multi-tooth guides on the market. With its uncompromising quality "Made in Germany," Zimmer Group guarantees up to 15 million cycles without maintenance.
BENCHMARK – REAL DIFFERENCES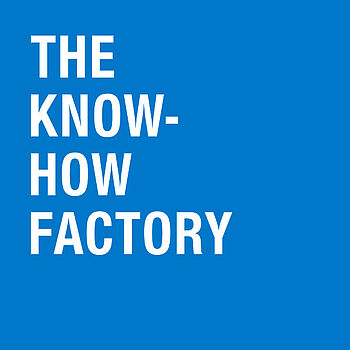 We have a very high standard of quality for our products. Quality management and quality assurance are of the utmost importance to us and are firmly anchored in our corporate philosophy. Therefore, since 2000 we have regularly undergone certification for quality management in accordance with DIN ISO 9001. We achieve the highest product quality locally, which is why 99% of our products and solutions are made in Germany, manufactured on fully automated machines in our two high-tech production facilities in Rheinau.
WHEREVER YOU NEED US, WE'RE ALREADY THERE!
A GOOD ADDRESS. MULTIPLE LOCATIONS.
From handling technology to linear technology, damping technology, process technology, machine tooling technology and system technology. If you are looking for innovative components, systems and solutions in the fields of automation and digitalization, then you have come to the right place. With our headquarters in Rheinau, Germany, and three production locations in the German state of Baden-Wuerttemberg, we are your on-site partner with 72 sales branches and dealers worldwide. Production locations
The grippers from the 5000 series feature a wide variety of detailed solutions that make day-to-day use easier. We also offer a diverse range of gripper accessories, such as universal, adjustment or exchangeable jaws, as well as pressure pieces that greatly reduce loads on grippers, such as loads resulting from the joining process.
In addition to our standard gripper components, we also offer individualized system solutions – from the specification up to implementation – to meet your specific requirements. We specialize in providing high-quality solutions at competitive prices, thanks to the use of our trusted modules. We offer ready-to-connect system solutions for your applications and have a wide variety of assemblies in our portfolio. They are easy to adjust and configure and can be conveniently adapted to your specific application. Our trusted system solutions, more than 9,000 of which are already in use on the world market, have a high life expectancy with minimal maintenance effort. What's more, they are fit for Industrie 4.0!