Axis Compensation Modules
Series ZR1000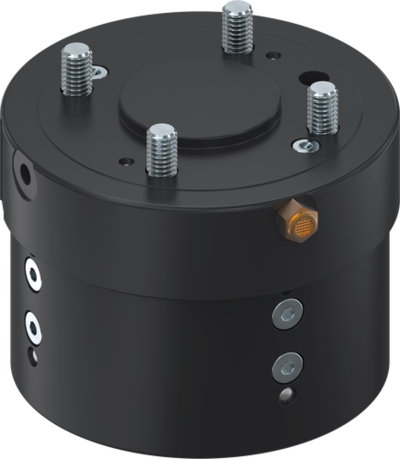 Adjustable trigger sensitivity
By controlling the air pressure, you can optimally adjust the sensitivity to your application.
Integrated sensors
When deflection occurs in the Z direction, the optionally available sensor sends two teachable signals to the controller.
Pneumatic locking
After pneumatic actuation, the axis compensation is locked in a defined end position and can be subjected to high dynamic loads.
Series features
IP40

Protected against corrosion

Magnetic field sensor

Purged air

1 million maintenance-free cycles (max.)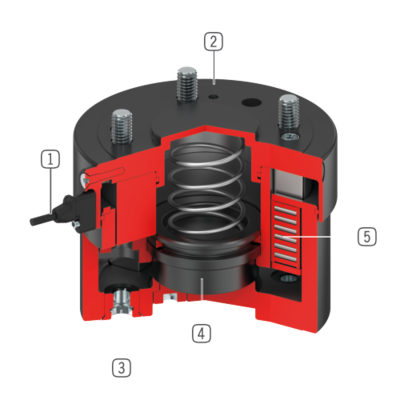 Piston position sensing
via magnetic field sensor optionally available as accessories
Robust, lightweight housing
Hard-coated aluminum alloy lowest overall height IP40 protection class in standard
Connecting flange
partial mounting circle in accordance with EN ISO 9409-1
Locking piston
single-acting pneumatic cylinder with integrated spring locks the Z-axis
Linear guide
for highest force and moments capacity Steel/steel guide stands for lasting precision