Crash Protection
Series CSR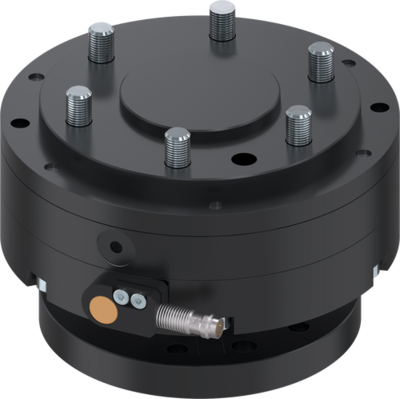 Adjustable triggering sensitivity
By controlling the air pressure, you can optimally match the sensitivity to your application.
Integrated sensors
If there is a collision, the integrated sensor gives a signal to the control system to trigger an emergency stop.
Manual reset
To ensure that the machine and the reason for the emergency stop are examined, the manual reset is suitable.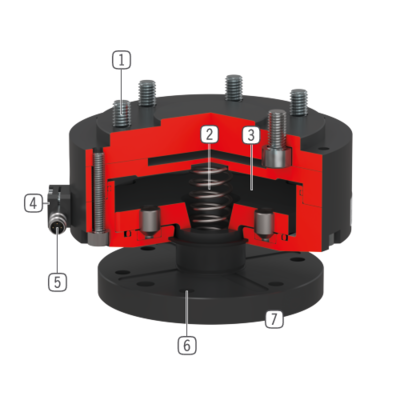 Robot connecting flange
partial mounting circle in accordance with EN ISO 9409-1
Drive
single-acting pneumatic cylinder response sensitivity adjustable via operating pressure with integrated spring
Force transfer
direct and low-loss at piston surface
Pressure differential switch
indirect overload recognition
Sensors
inductive proximity switch generates a signal which can be used to recognise an overload situation generates an automatic emergency off system situation included in the delivery inductive proximity switch Ø 8 mm with cable connection M8x1
Connecting flange

Overload recognition and compensation
in Z-direction up to 28 mm stroke angular defection up to 12.5° on rotation around the Z-axis 360°